Redmond Police seek ID of bank robber in Overlake Safeway; $1,000 Crime Stoppers reward offered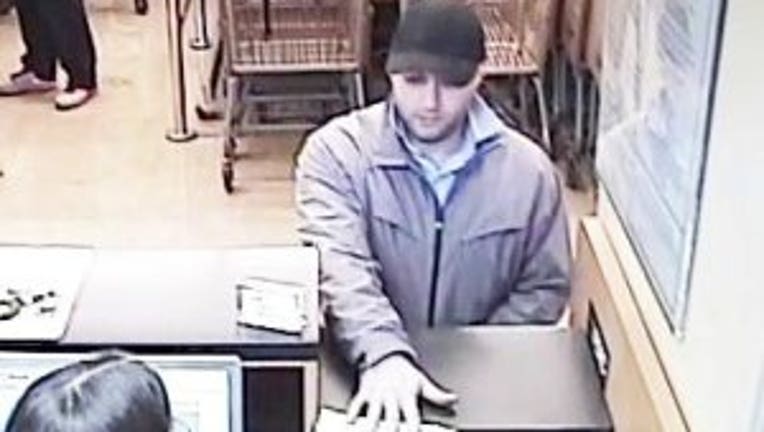 REDMOND -- Redmond Police are asking for the public's help to identify a bank robber who hit the U.S. Bank counter inside the Overlake Safeway located at 15000 NE 24th Street. There were no weapons implied, no weapons seen and there were no injuries.

The suspect left in an undetermined direction. Officers and a K-9 quickly searched the area but did not locate him. The suspect is described as white with a scruffy beard, in his 30s, 6 feet tall, and slender.

He was wearing a black hat, blue polo shirt and a greyish/beige jacket. If you have any information that may help us with this case, please call us at 425-556-2500 and ask for Detective Bollerud.

Crime Stoppers of Puget Sound is offering a full $1,000 reward for information identifying the suspect. You MUST call the hot line with your tip at 1-800-222-8477 or submit it at www.crimestoppers.com to be eligible to receive the reward.