Red Cross recognizes local heroes who helped others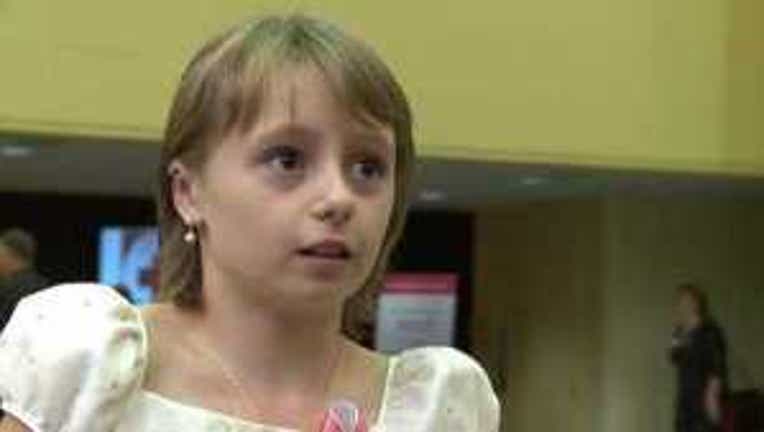 At its 19th Annual Red Cross "Heroes Breakfast" in Tacoma Wednesday, the organization recognized some local people who went above and beyond in courageously helping others.

Firefighters put their lives on the line every day, but some Tacoma firefighters were spectators when a plane crashed into a crowd at the Reno Air Show in Nevada last year. Eleven people died and more than six people were injured.

But the off-duty Tacoma firefighters rushed to the aid of those in need moments after the crash.

"I don't know about the hero thing, but we were at the right place – at the wrong time," Tacoma Fire Department Lt. David Elmer said.

Mount Rainier National Park Ranger Margaret Anderson was one of two fallen Rangers recognized posthumously. The 34-year-old wife and mother of two was shot to death protecting park visitors from an armed fugitive.

Park Ranger Kraig Snure accepted the award on behalf of his fallen friend.

"I think, particularly the context of this ceremony, would make her really proud to be honored in this way. I think it really would have meant a lot to her," Snure said.

In another case, Air Force Airman Andrew Moser and Airman 1st Class Micah Myers were driving home when they witnessed a man collapse along the roadway. The two stabilized the man before medics arrived.

"You don't even think about it if you see somebody in need; you think," Moser said.

And what started off as a tea party last March ended with the quick-thinking action of a little girl, who used the Heimlich maneuver to save her friend who was choking on a tangerine.

"I just realized, wow, she's choking," 9-year-old Samantha Kelley said. "I just felt like I had to do the right thing saving her."

Along with the 10 Good Samaritans, a dog named Madison was also recognized for its heroic actions in  saving her owner from a vicious raccoon attack.