Recent saturation of rain likely built up to mudslide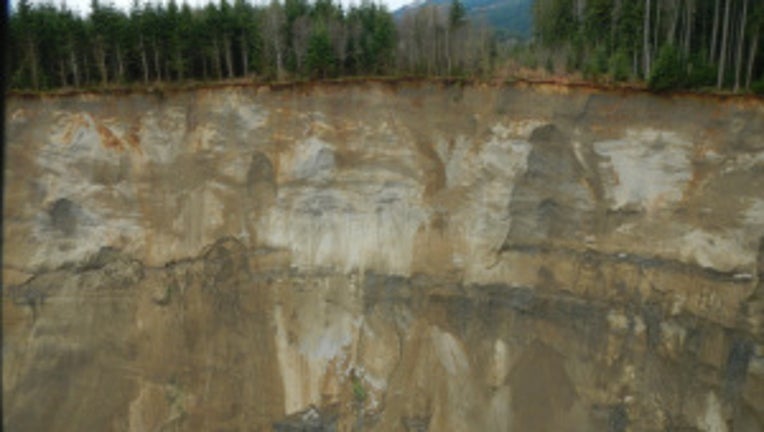 OSO - Saturday's fatal mudslide near Oso in Snohomish County may be traced to recent large amounts of rain that fell in during this month, according to weather experts and the Sheriff's Office, the Seattle Times reported.  The rainfall saturated the ground, making the terrain unstable, the paper reported.

The National Weather Service rainfall figures for Arlington (which is 12 miles from Oso) recorded 7.14 inches of rain for the month, as of March 19.  That's two inches short of the wettest March on record for Arlington, according to NWS meteorologist Johnny Burg, the Times reported.  That record totalled 9.23 inches for the entire month.

The area of Oso and nearby communities have been prone to slides and floods, historically.  In January 2006 the county declared a state of emergency when a mudslide blocked the North Fork of the Stillaguamish River, diverting water and threatening homes in the Steelhead Drive area, the paper reported.  The slide pushed about 300 yards of hillside into the river.

The Army Corps of Engineers, assisted by others, fortified the new channel with logs and rocks along the river's edge, hoping to keep the Stillaguamish from nearby homes and yards.