RECALL ALERT: IKEA recalls children's swing due to fall hazard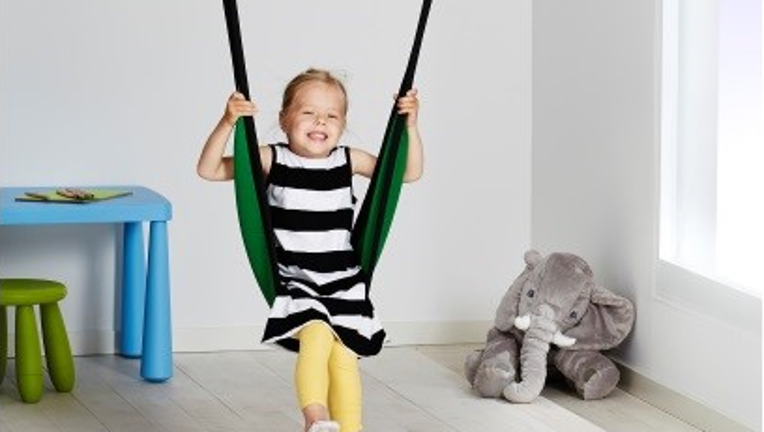 WASHINGTON -- The U.S. Consumer Product Safety Commission has issued a recall alert for an IKEA children's swing, saying use of the swing can cause a serious injury risk.

IKEA has recalled the GUNGGUNG child's swing. GUNGGUNG is intended for indoor and outdoor use by children ages 3-7. It is made of green polyester fabric and hangs from a plastic suspension fitting attached to steel hooks. The full length of the suspension strap, including the sling seat, is 17 feet and the width of the seat is 0.8 feet.

About 2,000 of these swings were sold in the United States and about 300 in Canada.

There have been four reports worldwide including one in Germany, two in Austria and one in Canada of the suspension fittings breaking in use. In one incident a child fell and sustained a fractured leg. No incidents have been reported in the US.

Consumers can return the swing to any IKEA store for a full refund. Proof of purchase is not required to receive a full refund.

Visit here for more information on the recall www.ikea-usa.com.