Real life "Grinch" steal truck-load of popular toys from South Sound distribution center
Fife, WA--  A real life Grinch is still on the loose more than a week after stealing a full truckload of of of the season's most popular toys. It's a highly unusual case and authorities say you can help. This high tech toy guy is one of the hottest toys this holiday season. But a whole semi-truck load of these disappeared on November 29th from a distribution center in Fife.

"They had a trailer that was loaded full of toys and ready to be distributed," says Detective Sgt. Tom Thompson with a name that even rings like something out of a rhyming Dr. Seuss book. "We believe the person that stole a tractor "We believe the person that stole that tractor, hooked up to that trailer full of toys and just drove away with it."

What's odd about this heist is that it happened on Wednesday in broad daylight. Police say that the tractor and the trailer disappeared at the same time. And that it just happened to be full of one of the most popular toys of the season all seem highly unusual.

"It's probably more than a crime of opportunity," says Det. Sgt.Thompson. "Usually semi tractors are not something that's usually targeted to be stolen. It seems like somebody knew what was in that trailer."

While Q13 News was at the distribution center in question, Regal Logistics. While their entire campus is surrounded by high cyclone wire fencing, topped with barbed wire-- only a few folks stopped at the guarded entry point-- but some drove and walked right through. Regal Logistics did not return our request for an interview.

"We're talking hundreds and thousand of dollars worth of toys that were due to go out," says Thompson.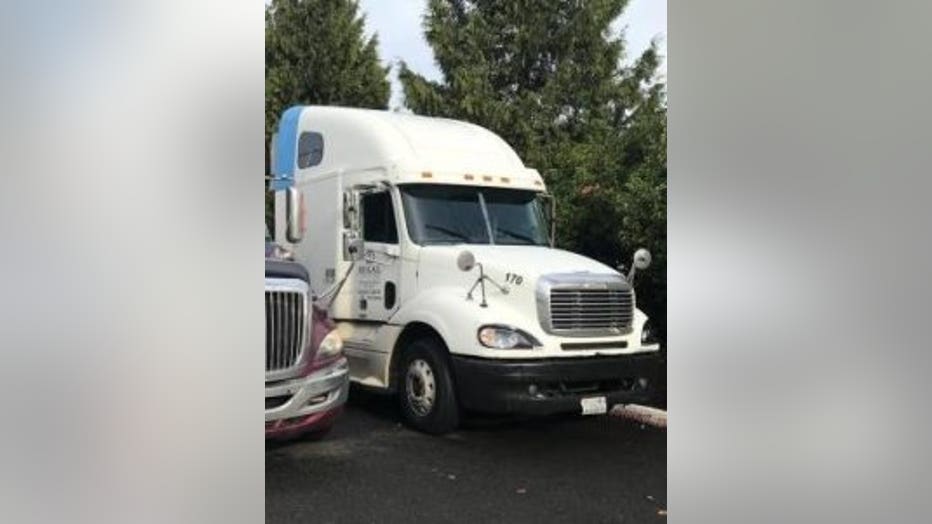 This is what the trailer looked like: a white 2002 Freightliner truck with Washington plates C17569G   . The trailer is labeled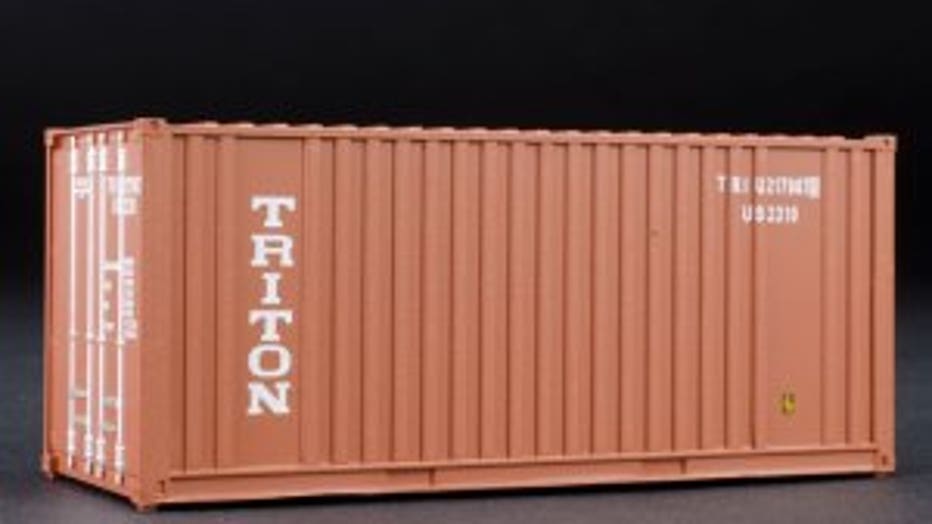 "Triton" and is reddish-brown in color with Tennessee plates U479975. But the best way to catch these theives could be from savvy crime stoppers shopping online on places like Craigslist or OfferUp.

"Our guess is they're probably going to be quite a substantial discount," says Thompson, "and so we're hoping that folks can if they see that or happen to notice these things on sale that they'd be willing to give us a call."

Luckily, if you're shooting for one of these toy guns under the tree-- nearby toy stores we checked out seem to be in full stock with these items. But, with only a few weeks until the big holiday, they might not last.