Ready for fall? Check out our list of Puget Sound corn mazes
SEATTLE -- It seemed so simple.

Put together a list of corn mazes, they said. It will be easy, they said. There's maybe five in the Puget Sound?

Oh, how wrong they were.

In an effort to get ready for fall, we've compiled a list of some of the corn mazes and associated activities in the area. It's by no means a complete list. Please email tips@q13fox.com if we've left a maze out.

Also, many of the corn have pumpkin patches, tractor rides and other events. Visit each website for more details.
🌽🌽 Corn Mazes  🌽🌽
King County
Baxter Barn, 31929 SE 44th Street, Fall City 

Carpintino Brothers, 1148 Central Ave N, Kent -- Open daily from Sept. 29 to Halloween. Last admission is 6 p.m.

Mosby Farm-Farm Stand, 3101 Auburn Black Diamond Road, Auburn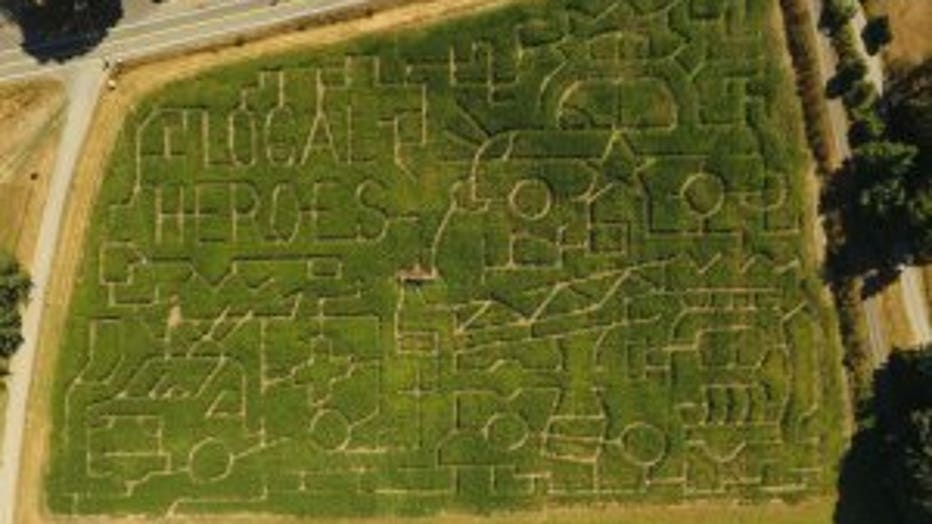 Scholz Farm, 14310 128th Street E, Orting

Serres Farm, 20306 NE 50th Street, Redmond WA -- Designed by hand.

Thomasson Family Farm, 38223 236th Avenue SE, Enumclaw -- A new game to play throughout the 5-acre corn maze called "Who stole Farmer Cathy's Pie?"
 
Kitsap County
Minder Farm Corn Maze and Pumpkin Patch, 1000 Gluds Pond Street, Bremerton -- Maze features local businesses.

Pheasant Fields Farm, 13274 Clear Creek Road N.W., Silverdale
 
Snohomish County
Bailey's Vegetables, 12711 Springhetti Road, Snohomish

Camp Korey, 24880 Brotherhood Road, Mount Vernon --Focused on empowering children and families living with serious medical conditions.

Biringer's Black Crow Pumkins and Corn Maze, 2431 State Route 530 NE, Arlington

Bob's Corn, 10917 Elliot Road, Snohomish -- 10 acres, also has two children's mazes.

Carleton Farm, 630 Sunnyside Blvd SE, Lake Stevens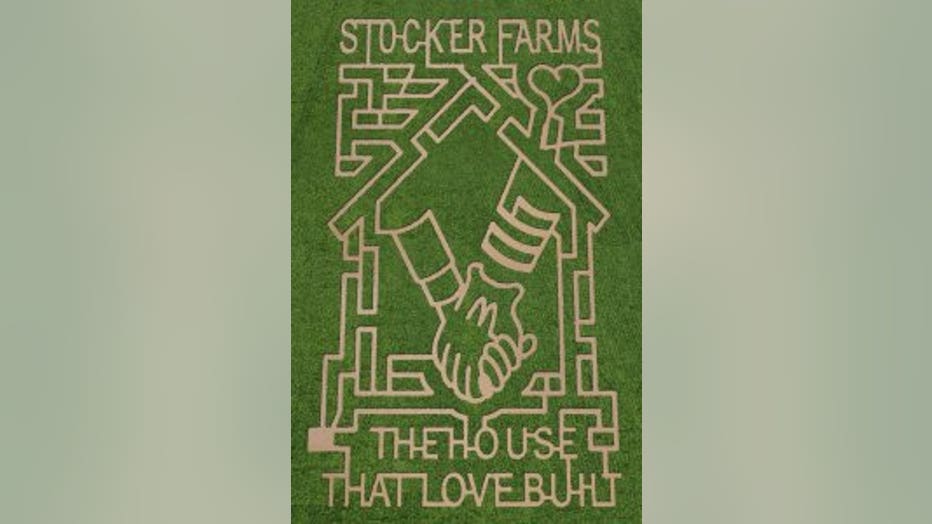 Foster's Corn Maze, 5818 SR 530 NE, Arlington -- 10 acre corn maze

Stocker Farms, 10622 Airport Way, Snohomish

Thomas Family Farm, 9010 Marsh Road, Snohomish
Pierce County
Picha Farm corn maze in Pierce County.
Double R Farms, 5820 44th Street East, Puyallup

Maris Farms, 25001 Sumner Buckley Highway, Buckley

Picha Farms, 6502 52nd Street East, Puyallup
Thurston County
Hunter Family Farm, LLC, 7401 Yelm Highway SE, Olympia

Rutledge Corn Maze, 302 93rd Avenue SE -- Complete with a haunted maze and Zombie paintball

Schilter Family Farm, 141 Nisqually Cutoff Road SE, Olympia
Skagit County
Gordon Skagit Farm, 15598 McLean Rd, Mount Vernon

Schuh Farms, 15565 State Route 536, Mount Vernon, WA