Rats invade backyard, attack dog


CENTRALIA, Wash. -- Rats are practically taking over a Centralia neighborhood and one family has been hit particularly hard -- just ask their dog.

It's a little hard to believe, but in the past few months one woman has caught more than a dozen rats in her backyard. Joan Lankow said she is at her wit's end trying to get them off her property and away from her family and pets.

Lankow said the only good rat is a dead rat, and she's doing her part to kill them. What she really wants is to get to the source of the problem.

"I know it just can't be us," Lankow said.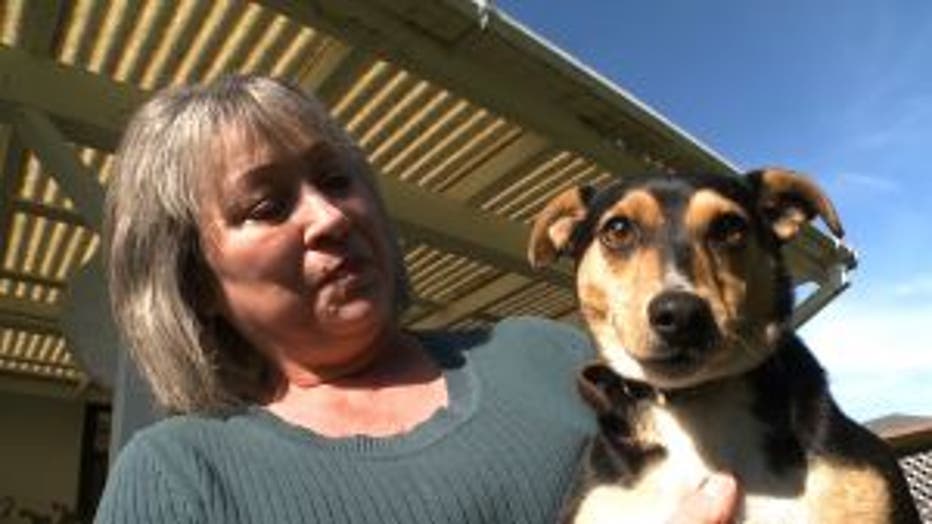 Joan's 1 1/2-year-old dog, Reba, was attacked by one of the rats in May and had to be rushed to the vet.

"She had bite marks around her arms, her legs," Lankow said. "The vet told me they counted 18 puncture wounds in her."

Exterminator Rick Reiter came out to see this for himself. He knows rats and he said this case is pretty extreme.

"We don't usually get this many rat cases in Centralia," he said.

Reiter's company is offering help to Joan out for free, but her neighbors are also up to their ankles in rats.

Deborah Yosburg has even had rats inside her house and she's worried they could spread infection.

"I've got animals -- I've got cats, I've got dogs," Yosburg said. "I don't want any diseases coming into our area."

And the Lankow's just want their yard back.

"We take care of our yard. We don't have garbage, but yet we're still getting rats," Lankow said. "Something's sending them in, they're coming from some place."

The Lewis County Health Department and the city code enforcement office are investigating the problem, but aren't sure what they're going to be able to do to solve it.
Experts say to keep pet food and bird feed sealed away so rats can't get to it, but the folks in Centralia say they've been doing that and it hasn't helped.

In the meantime, Lankow has her fingers crossed that her new exterminator will finally get to the bottom of the rat problem.