Rape victim shares survival story, wants man caught before he strikes again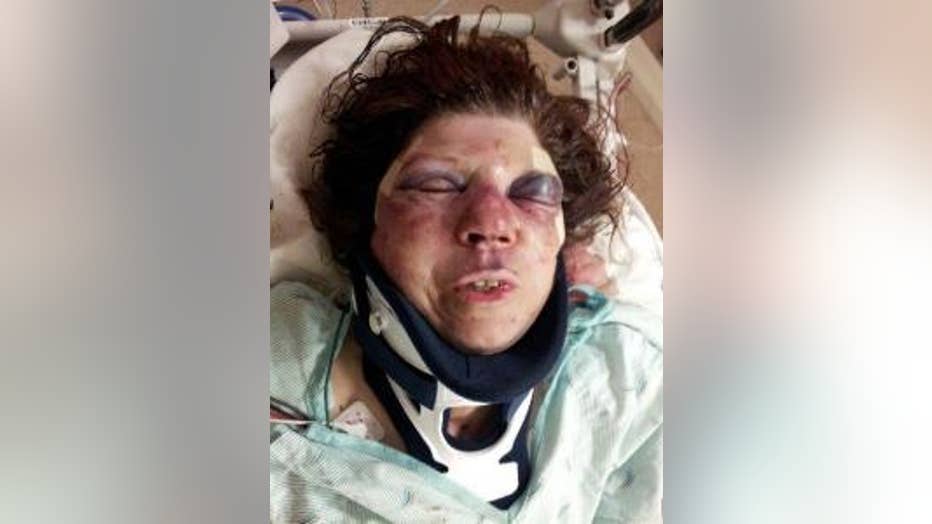 This photo of a woman raped in White Center in March was provided by her family to show the brutal nature of the attack. The victim was beaten so badly that she was unrecognizable, and would not be recognized today by anyone based on this photo. (Pho


SEATTLE -- A 58-year-old woman was trying to catch the bus in White Center when she was violently attacked and raped. Detectives put out a sketch of the suspect, but they haven't been able to find him. There is concern that he might attack again.

The victim spoke exclusively with Q13 FOX News Thursday. She didn't want us to show her normal face or use her name, because she's afraid this man might come after her again. But she decided to share a gruesome picture of what she looked like after the attack, because she wants people to know just how dangerous this man is and how important it is to get him off the streets.

She was beaten unconscious and unrecognizable when she came to. Her eyes swollen shut, her skull fractured, her jaw broken in several places.

"The police were amazed I made it the two blocks that I walked to get help," she said.

The grandmother was visiting friends in the White Center area on the night of March 6. She had missed the bus she normally takes to get home, so she was walking down Roxbury to catch a different line.

"A young man comes up, asks me for a cigarette, I give him a cigarette. He asked for a light, I lit his cigarette."

She said he seemed polite at first. But a second later, he grabbed her.

"I attempted to fight back, but he had his arm around my throat. He was choking me, and he lifted me straight up off the ground."

King County sheriff's detectives have released a sketch of the suspect: He's described as a black male, possibly in his early 20s, about 5-foot-9 with a medium build. He stole an unusual purse from the victim that night that is shaped like a high heel. Detectives are hoping someone will recognize him or that purse, and they can catch him before he strikes again.

"He's possibly out there looking for other victims, because I can't imagine this is the only time he commits a crime like this," said King County sheriff's Sgt. Cindi West. "We really hope someone recognizes the sketch so we can get him off the streets."

The victim knows she is lucky to be alive, even though her recovery is far from over.

"I still have a long ways to go, very long ways. I can't have solid foods, you can only drink out of a straw for so long."

But she won't feel better until the person responsible for her injuries is caught.

"This person needs to be found," she said.

If you think you might know who he is or have information about that purse, you're asked to call Crime Stoppers at 1-800-222-TIPS.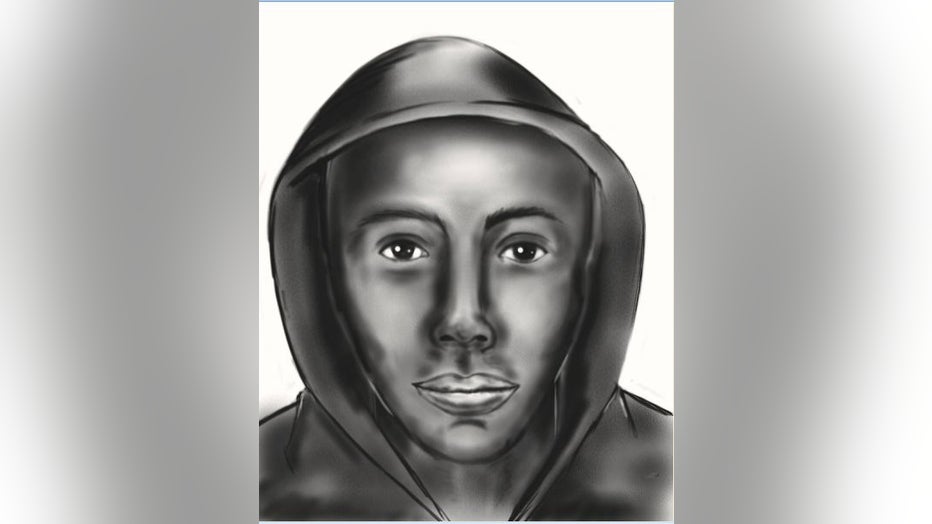 (Sketch: King County Sheriff's Office)