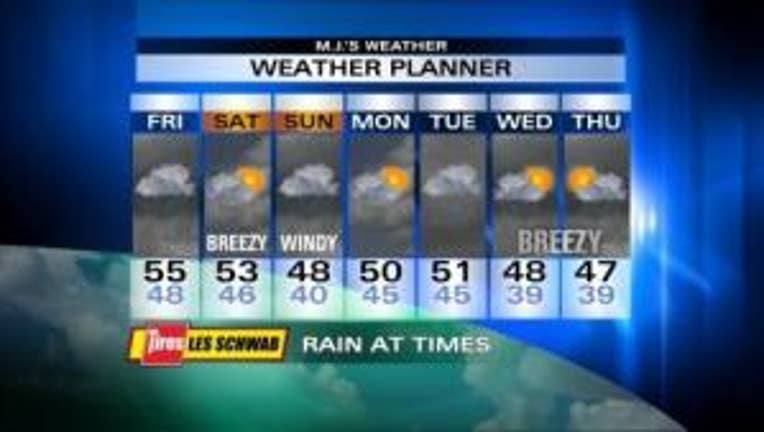 It's called "persistence" when the weather is the same day after day. Today will be a lot like yesterday and it goes on and on. We continue to get bands of rain coming through associated with low pressure spinning offshore. We're tapping into something like a Pineapple Express, so the temps are mild for this time of the year, topping out in the mid 50s. It'll be windy on the coast and to the north . . . again. If you're planning to get your Christmas tree or put up the outdoor lights this weekend, Saturday will be drier and calmer than Sunday.  Monday looks like a bit of a break, just a few showers. Then Tuesday gets really rainy again, with showers mid-week next week.

Viewer photos of the day . . .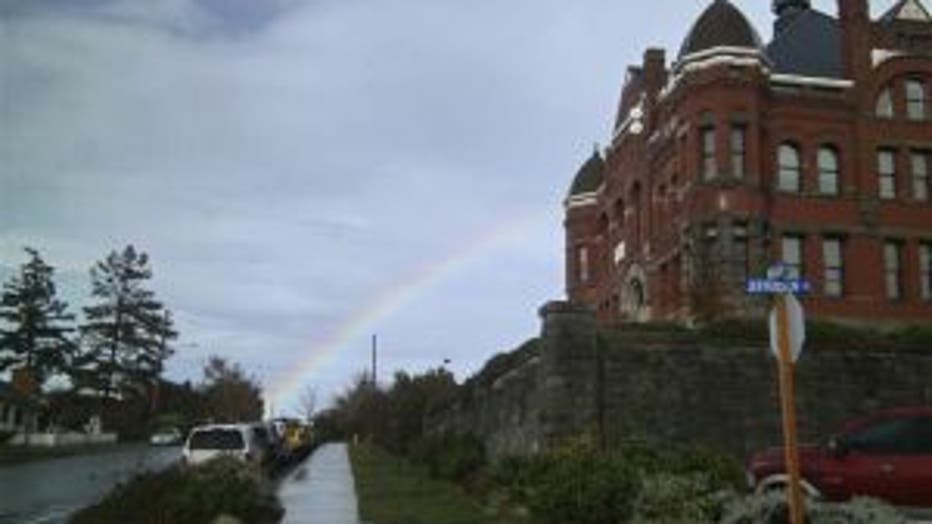 Rainbow at the Courthouse in Port Townsend. From Dawn in Port Ludlow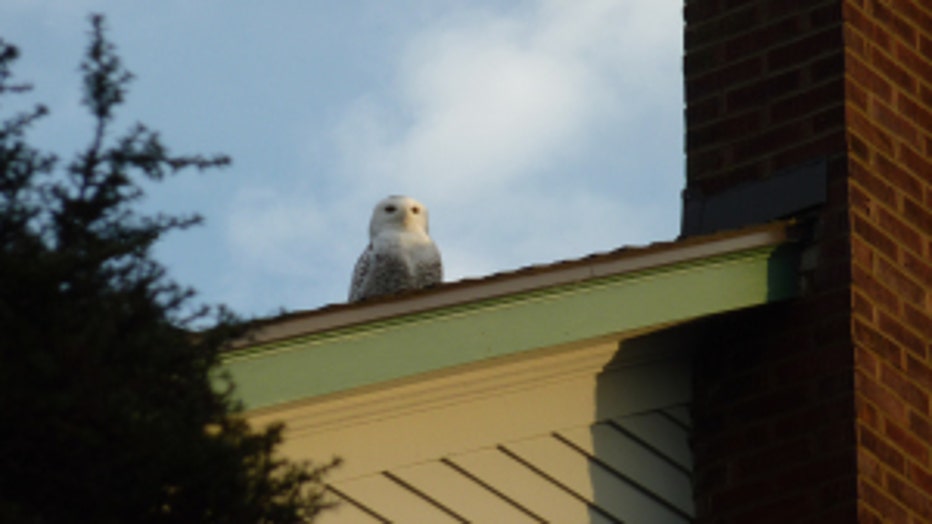 Snowy owl on the roof. From Ira, Ed & Mary in Fremont-Phinney.