Rainy and breezy tonight; showery and chilly this weekend
We're starting out dry this morning, but this afternoon rain returns and tonight it will be rainy & breezy-to-windy.  It's chilly too, with highs only in the low 50s.  That means the snow level is dropping and the mountains will get snow at pass level tonight and tomorrow.  The weekend looks showery, chilly (highs in the upper 40s to near 50) and breezy at times.  The Daffodil Festival is tomorrow in Pierce County -- be prepared for chilly rain if you're going to one of the 4 parades.  Monday morning, we could get a shower, but then we dry up.  It looks dry Monday afternoon, Tuesday & Wednesday, and maybe into Thursday.  But temps will still be below normal.

Viewer photos of the day . . .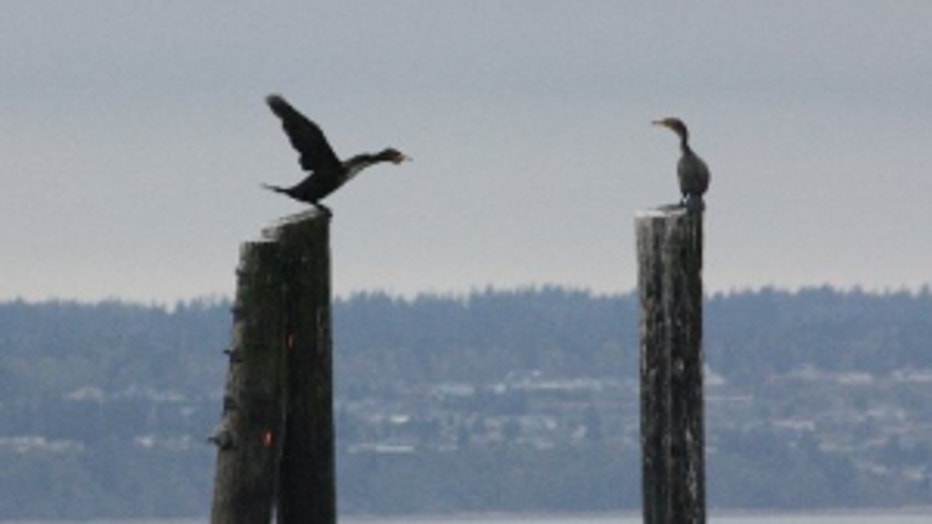 Two cormorants having a chat at Kayak Point near Stanwood. From Kimmie on Camano Island.