Rainy afternoon, evening; temps still mild
 The warm front that has been bringing us light rain for the last couple of days is moving to the north this morning. There are just a few light spritzy showers around. But this afternoon the cold front swings through with rain for the evening commute. It'll still be mild, with high temps in the mid-to-upper 50s. Tomorrow will just have a few showers, and temps will top out in the mid 50s again.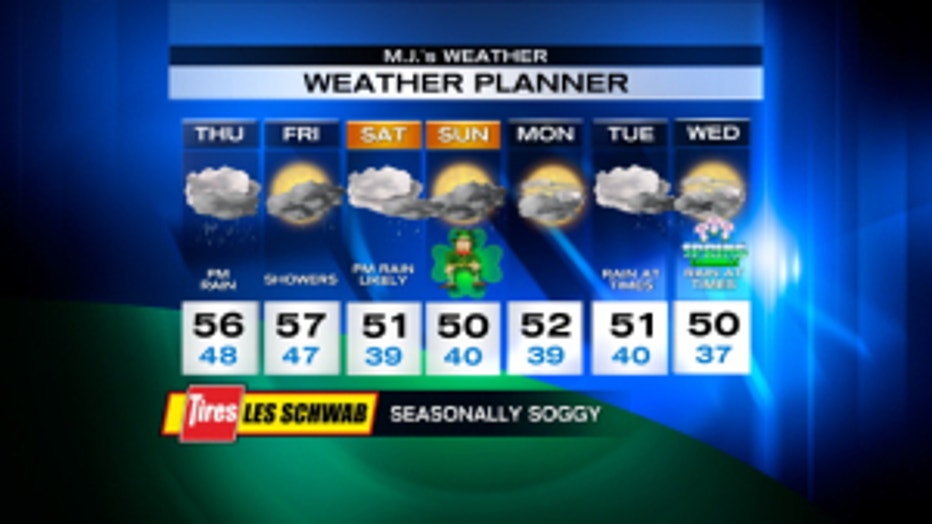 The weekend looks cooler with rain at times.  Saturday afternoon into Sunday morning looks the wettest, but there is a chance of a shower at any time.  Highs will be in the low 50s.  Monday could be dry.  But Tuesday & Wednesday are looking wet again.  Wednesday is the first day of Spring!

Viewer photo of the day . . .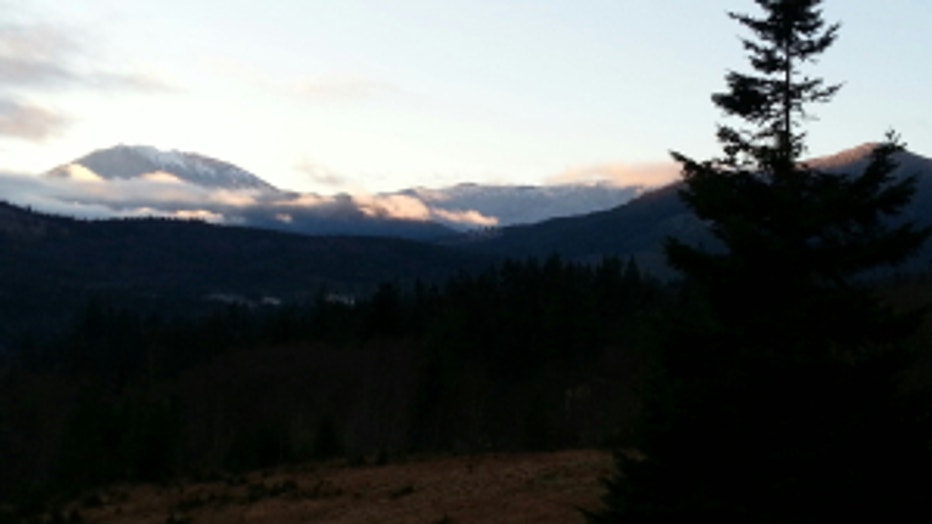 Looking at the Olympics on a clear morning. From Terry in Port Angeles.