Rain today & through the weekend will hamper rescue efforts in Oso
Today through the weekend will be very wet, which will cause the mudslide at Oso to become more like quicksand, also increasing the flood threat behind the debris dam there.  There is a FLOOD WARNING on the N. Fork of the Stillaguamish which is flooding roads, including SR 530, and some homes upstream of the dam.  In the words of the National Weather Service, flooding "WILL CONTINUE UNTIL THE NEW RIVER CHANNEL IS DEEP AND WIDE ENOUGH TO DRAIN THE LAKE FORMED BEHIND THE BLOCKAGE."

Steady rain this morning, changing to showers this afternoon, with a chance of thunderstorms as well.  Highs will be in the mid 50s.  Tomorrow will feature numerous showers and breezy winds with a good chance of thunderstorms.  Highs mid 50s.  Sunday will be showery.  Monday, rain looks likely south of Seattle.  Tuesday & Wednesday could be dry, but there is a chance of a few showers.

Viewer photos of the day . . .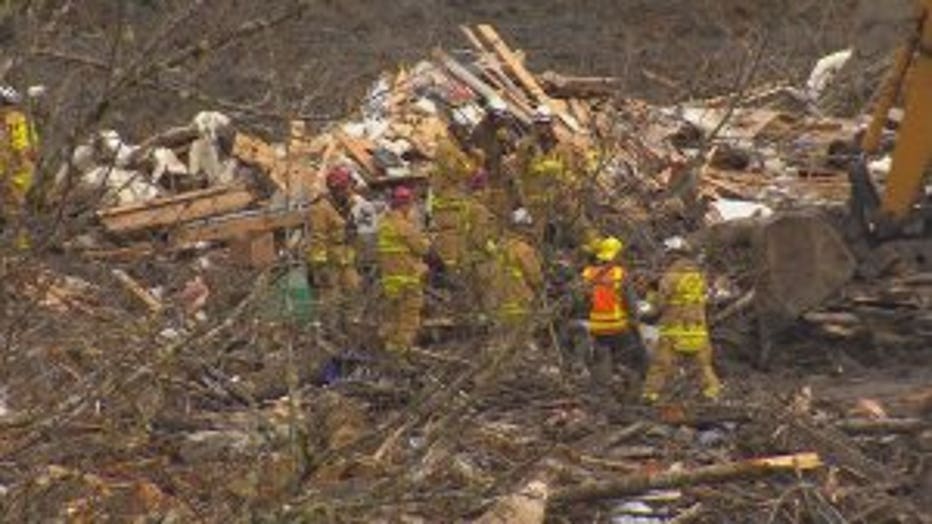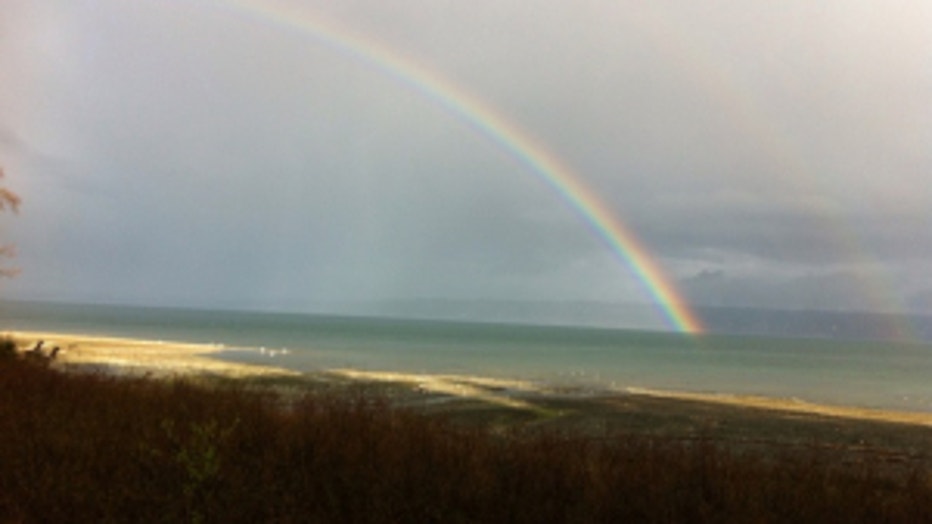 Double rainbow over Hood Canal. From Charlene, near Quilcene.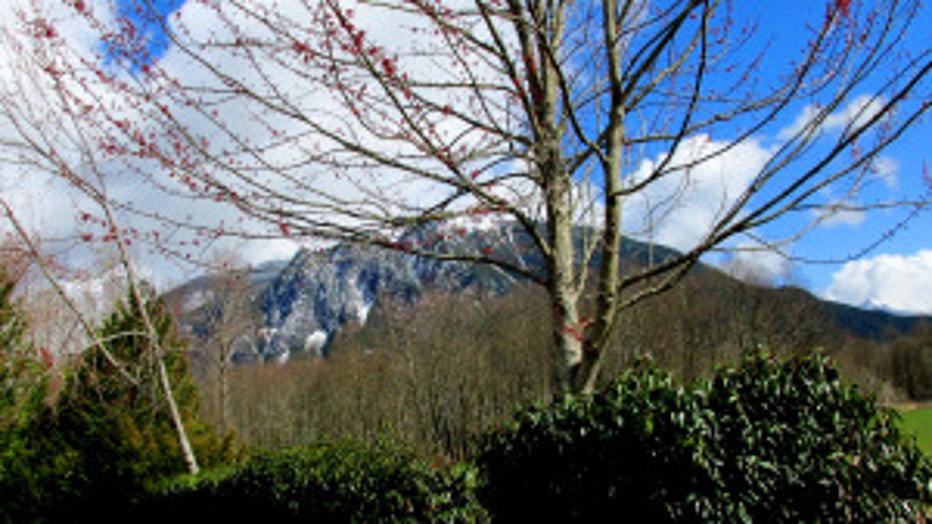 Spring buds with Mt. Si in the background. From Karen in North Bend.