Rain showers push into Western Washington this weekend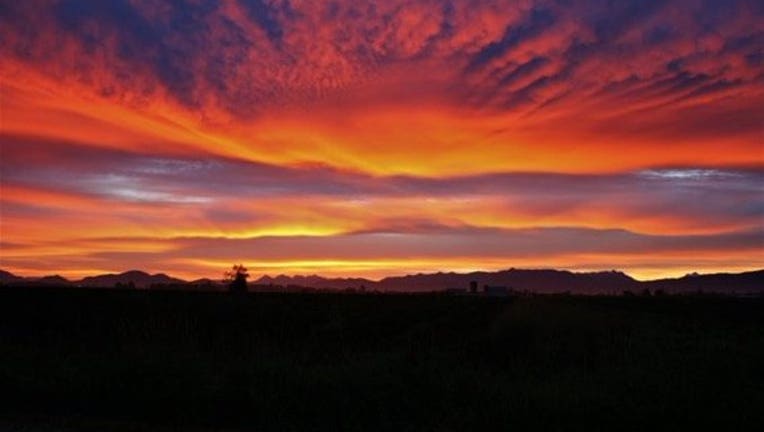 article


We've seen some amazing sunsets and sunrises over the last week and Friday did not disappoint! This gorgeous, pretty picture,  courtesy photographer Randy Small, of our sunrise.

Later on Friday a weak front moves inland bringing increasing clouds. Highs will top out around normal near 64, and don't rule out some sprinkles or showers as we push through the rest of the weekend.

Showers will hit the coast first and spread to the mountains later Friday night. Seattle may dodge some of those rain drops as most will be confined to the coast, mountains and to the north.




Heading out to the Husky game Saturday night?  Definitely take a rain jacket.  We just might see a few showers roll through during the game against the Cal Bears.

Cloudy skies will hang out through Sunday morning and then we'll start to see some clearing by midday.  Highs will be a bit cooler, landing in the low 60s.  Lows will hang in the upper 30s to mid 40s.

Next week, we'll keep more Autumn sunshine in the forecast. Expect mostly sunny skies with highs in the mid 60s.