Rain returns this evening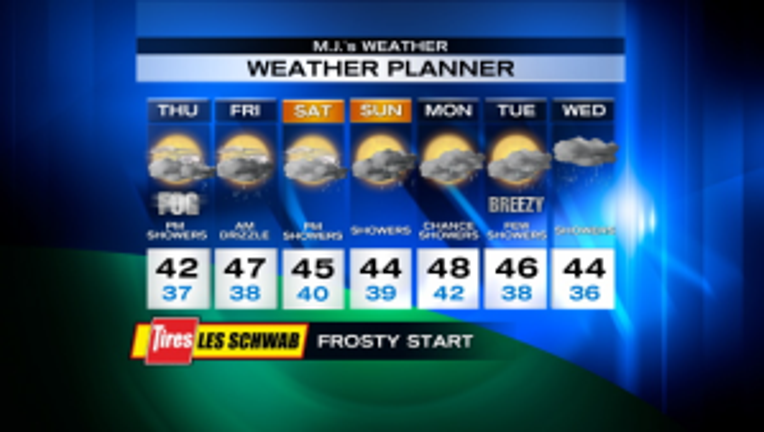 We're starting out cold, clear and frosty again this morning, but clouds increase and by the afternoon commute the rain will return and the south coast will start to get wet around lunchtime. Highs today will be in the low 40s. It rains overnight into early tomorrow morning, then Friday dries out and tops out warmer, into the mid-to-upper 40s. Saturday starts out dry, but rain shows up late. Sunday will be showery, so you might as well stay inside and watch some football (go Hawks!). Weekend highs will be in the mid 40s. There is a chance of showers each day next week with temps near normal, in the mid-to-upper 40s. It could be breezy on Tuesday as well.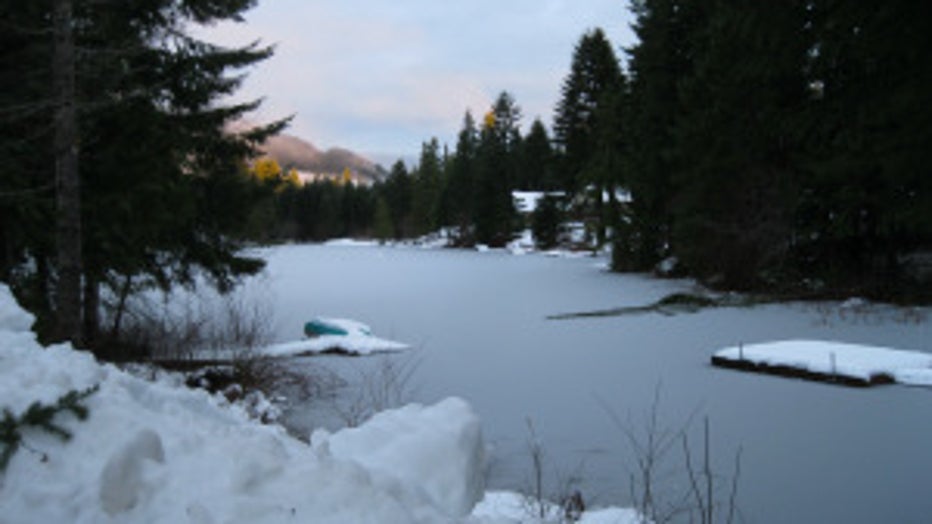 Christmas Day snow at Lake Standstill. From Terrie in Hoodsport.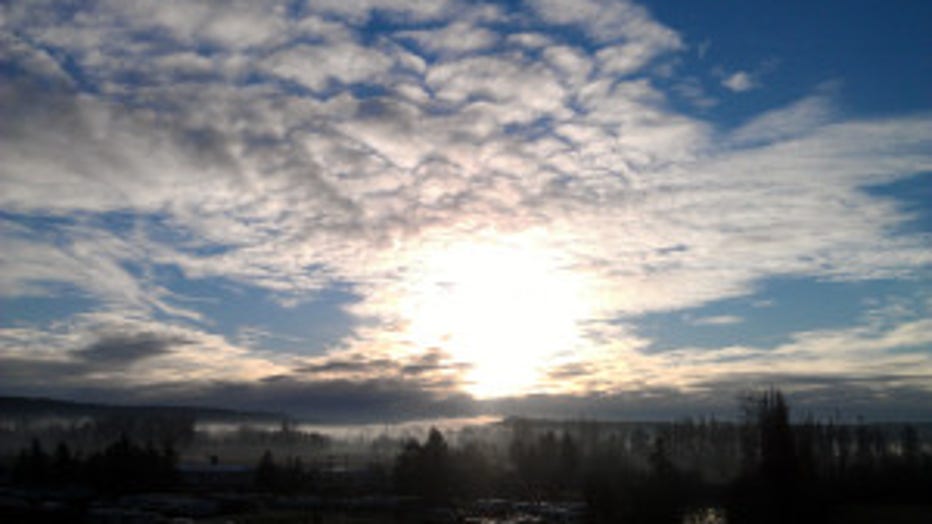 Beautiful morning sun over the Nisqually Valley. From Jessica in Fife.