Rain returns this afternoon/evening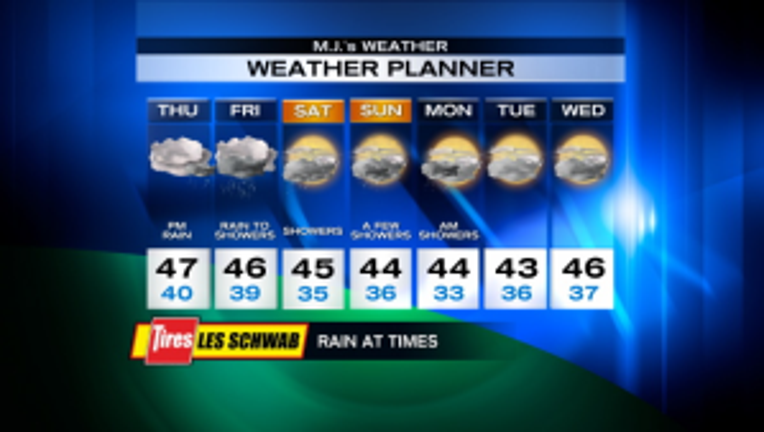 We're starting out dry today, but the next system brings rain to the coast this afternoon and to areas along I-5 during the afternoon commute.  Highs today will be in the mid-to-upper 40s.  Our Friday will be rainy at times, mid 40s.  The weekend will feature a few showers now and then and we'll  stay in the mid 40s.  Next week looks mostly cloudy with a chance of showers.  Not real wet.  High remain a little below normal - low-t0-mid 40s.  Overnight lows in the upper 30s to near 40 will keep the precip all rain in the lowlands.  We will be getting more mountain snow, but not a huge dumping.

Viewer photos of the day . . .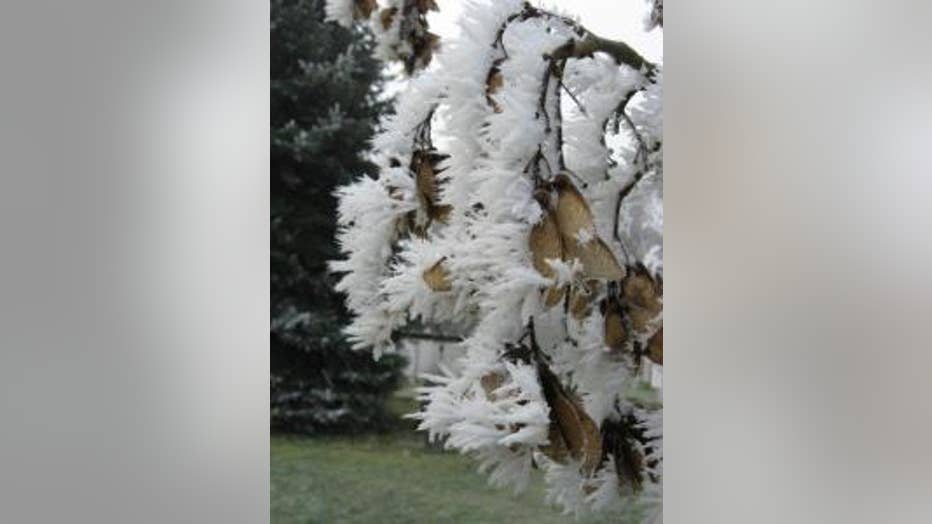 Amazing hoar frost in Enumclaw a couple of mornings ago. Notice the big "needles" of frost on the branches. From Dede in Enumclaw.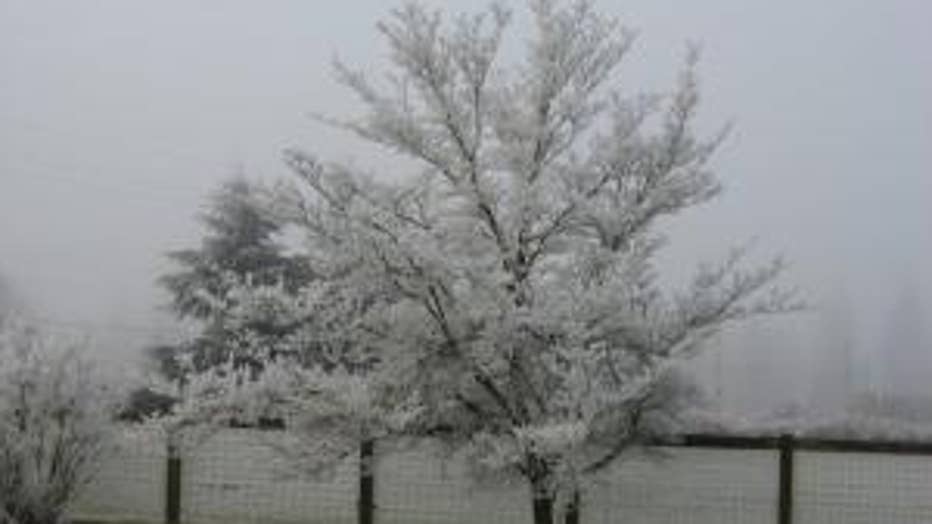 Hoar frost covering the trees. From Dede in Enumclaw.