Rain at times, Winter Storm Warning for mountains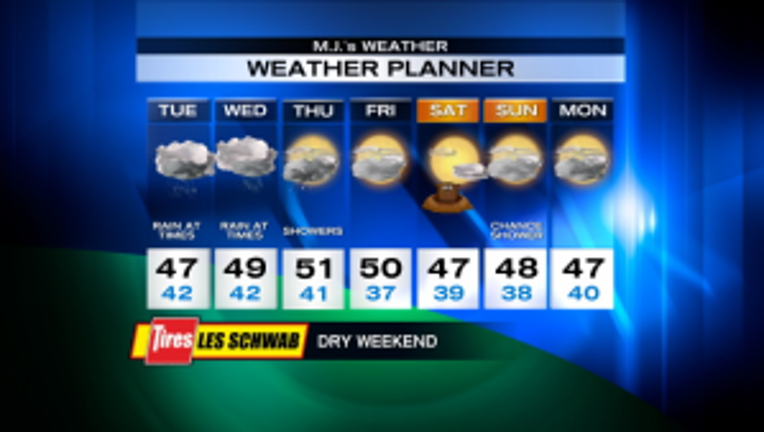 It's a rainy morning and we may have a little break, then it rains again during the afternoon/evening.  Highs will be near normal, mid-to-upper 40s.  The mountains continue to be pounded with heavy snow.  The Winter Storm Warning continues there until 10 a.m. tomorrow morning.  Passes could pick up another foot or 2 of snow.  Gusty winds at times is making for poor visibility.  There will be occasional stops for avalanche work today.  If you can avoid the passes today, that would be a good idea.  Tomorrow looks rainy with highs in the upper 40s.  Showers taper off on Thursday and we'll warm up to near 50.  Friday and Saturday look dry and partly-t0-mostly sunny.  Will the groundhog see its shadow on Saturday morning?  It could, unless fog gets in the way.  Sunday looks mainly dry, but there is a chance of a shower.  Monday could be dry again.  Highs remain in the mid-to-upper 40s - near normal.

Viewer photos of the day . . .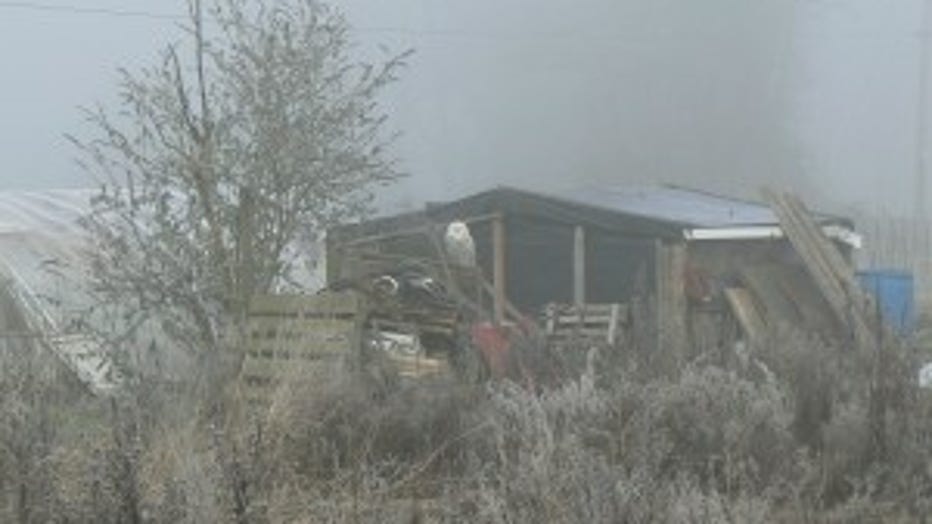 Snowy owl (see it?) on a foggy morning. From Dee in Monroe.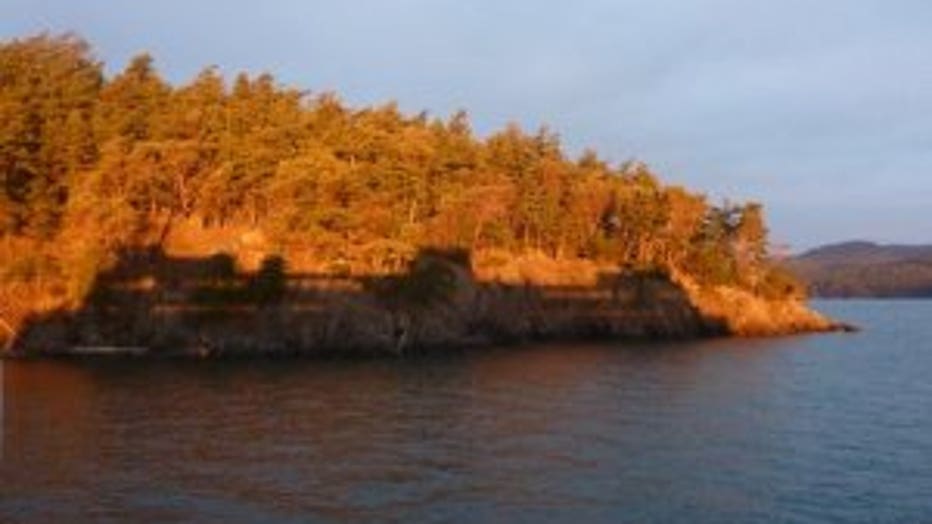 The ferry casting a shadow on Lopez Island on a sunny day. From Pat.