Rain at times today, wetter tomorrow
Moist west-northwest flow aloft will keep some rain in the forecast today through Thursday morning.  Today won't be too wet, but there is a chance of light rain or drizzle at times throughout the day.  Not as much for Seattle, which could be mostly rain-shadowed.  Highs will be near normal, around 50.  Tomorrow looks wetter and a little cooler, upper 40s.  Valentine's Day looks like it'll start out with some showers, but dry out in time for a romantic dinner.  Friday looks like the most pleasant day of the week with morning fog then partly sunny skies and highs in the low 50s.  Our Presidents' Day Weekend will be wet at times.  Saturday rainy.  Sunday dry.  Monday rainy.

Viewer photos of the day . . .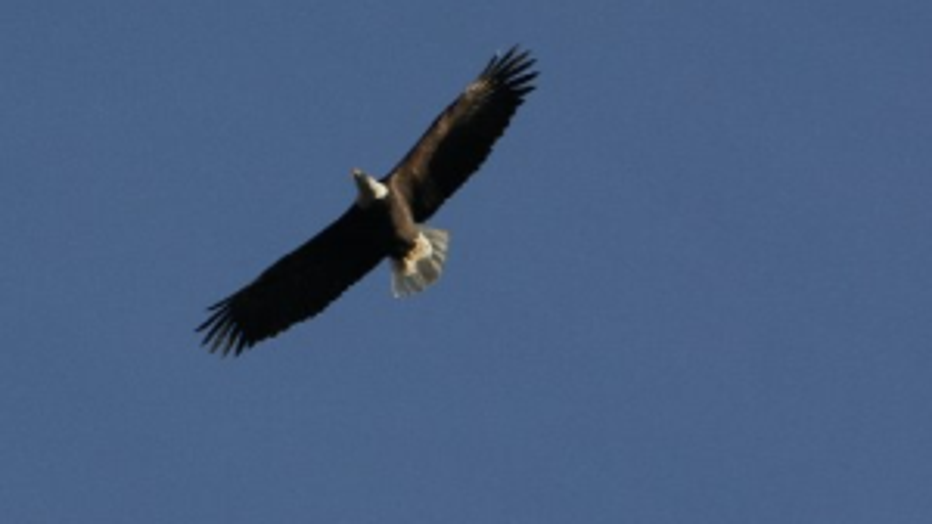 In honor of Lincoln's Birthday, a bald eagle soaring over Hwy 20. From Kimmie on Camano Island.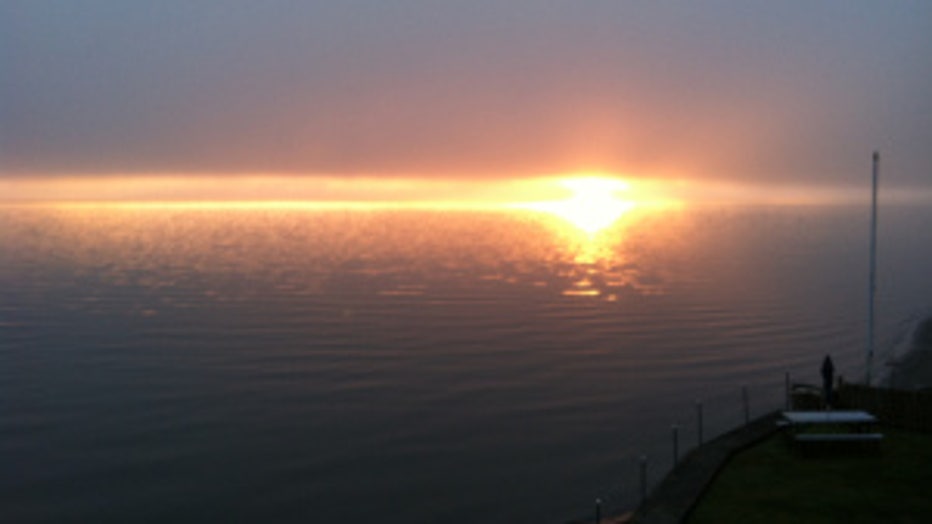 Foggy sunrise from Whidbey Island. From Libby in Clinton.