Rain at times today, mountain snow too!
Rain overnight is already tapering off.  Expect showers at times the rest of the day with highs near 50.  It'll be a little breezy this afternoon as well.  There is a Winter Storm Warning for the Cascades until 10 a.m. this morning.  Snow is falling heavily at Snoqualmie Pass and it'll change over to freezing rain this afternoon.  Avoid the passes today if you can.  Central & Eastern Washington is getting a mix of snow & freezing rain.  Travel is difficult.  Tomorrow we'll have showers with highs in the mid 40s.  Showers continue into Friday morning, then we'll dry up through the weekend and into the beginning of next week.  It gets colder -- highs in the low 40s and overnight lows near freezing again.

Viewer photos of the day . . .


Foggy ride on the ferry over the mighty Columbia River. From Sandra in Stanwood.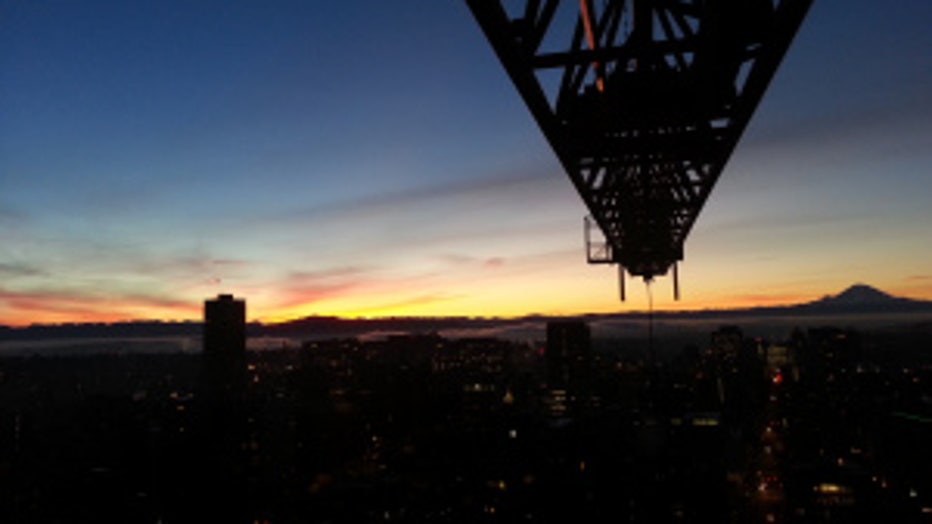 Sunrise view from crane operator Jeff who is working for Garner Crane at 815 Pine Street in Seattle.