Rain at times through the weekend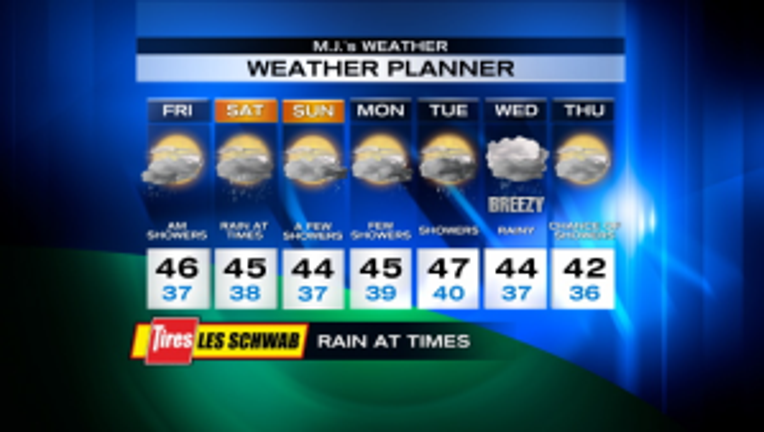 There are a few sprinkles left this morning and some fog, but by the afternoon we'll be dry, partly sunny and top out wiht warmer temps around 46 for Seattle, which is normal for this time of the year.

Another cold front comes through Saturday evening, but there could be some pre-frontal showers for your Saturday with the bigger rain overnight into Sunday morning. Sunday will be mostly cloudy with just a few showers -- you might as well stay inside and watch some football -- go Hawks! Highs over the weekend will be in the mid 40s. Next week will feature rain at times and temps in the mid 40s.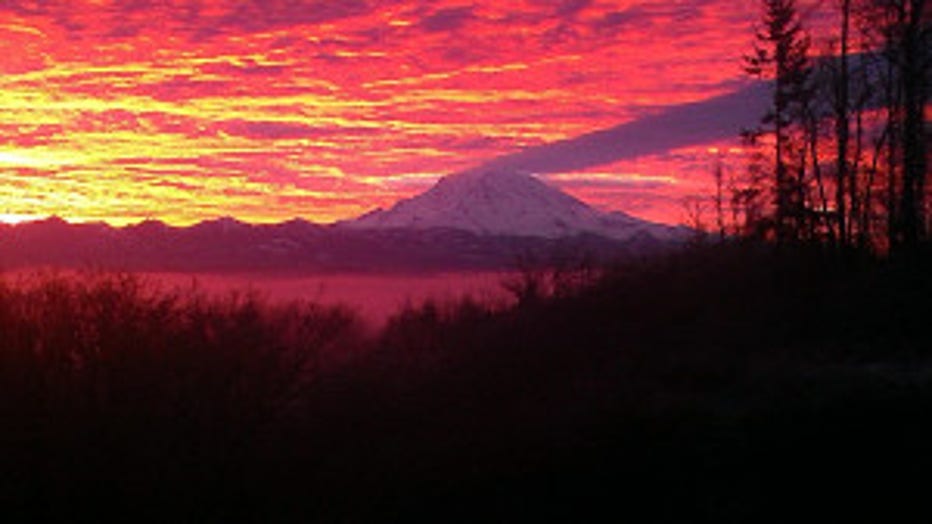 New Year's Eve morning, there was a spectacular sunrise with this rare event -- Mt. Rainier casting a shadow on the cloud deck above. This view from Bruce in Edgewood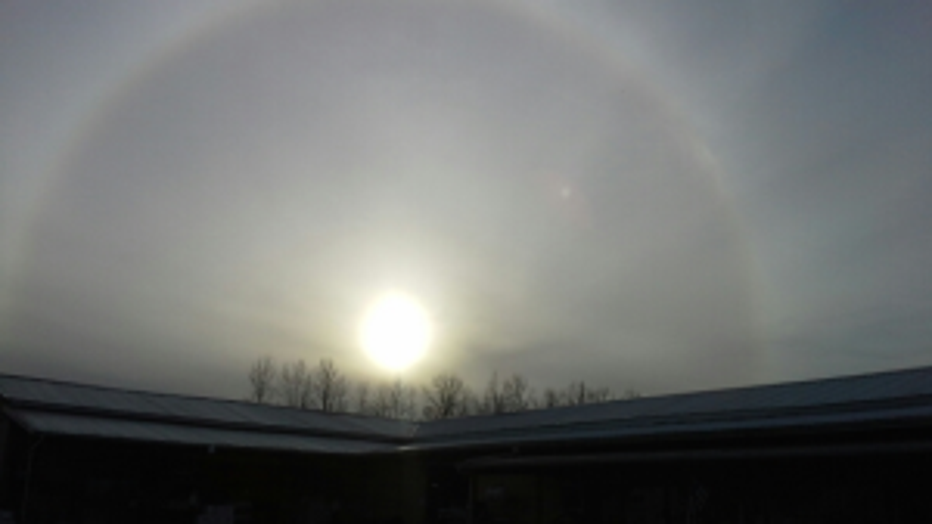 Halo around the sun in Enumclaw. From Adriana in Renton. This optical effect is caused by the sun's rays being bent by ice crystals high in the atmosphere.