Radio icon Casey Kasem found in Kitsap County: 'He seems to be doing fine'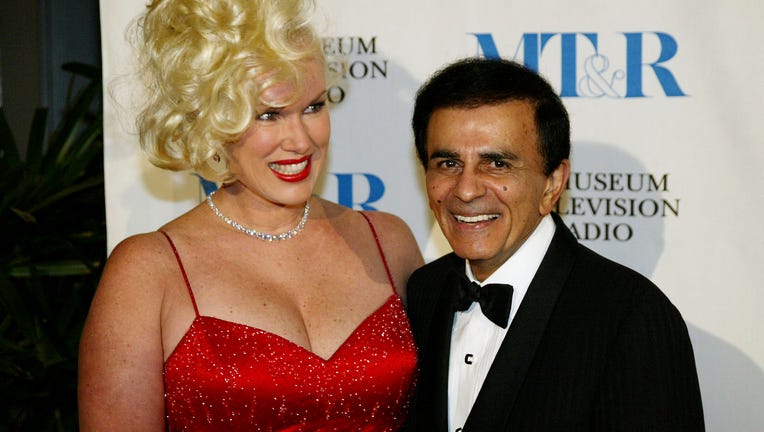 PORT ORCHARD, Wash. -- A search for missing radio icon Casey Kasem ended in Washington's Kitsap County, where sheriff's deputies found him and his wife, Jean, visiting at a private home, deputies said Thursday.

"We found nothing suspicious, certainly nothing criminal," Kitsap County sheriff's deputy Scott Wilson said after finding Kasem Wednesday.

The 82-year-old former "American Top 40" DJ suffers from a form of dementia and was reported missing from a California nursing home earlier this week.

In California, Los Angeles Superior Court Judge Daniel S. Murphy earlier this week had ordered a search for Kasem so a doctor could look into the ailing Kasem's health and he named daughter Kerri Kasem as her father's temporary conservator.

The Kitsap County Sheriff's Office found the former DJ on Wednesday. Deputies said Kasem is staying with longtime family friends along with his wife, who is locked in a court battle with Kasem's children over his medical care.

"He seems to be doing fine," Wilson said of the meeting Wednesday with Kasem. "He was upright and he could communicate. He understood the situation. He understood the fact that others were concerned about him. He had all of his medications and did not appear to be under stress of any sort."

On Wednesday night, Kerri Kasem issued a statement saying she was grateful her father been located and was "one step closer to bringing him home."

Authorities won`t say exactly where they found Kasem, but people are abuzz with the news. Taking to social media , many are convinced he's in Port Orchard, which is about 13 miles west of Seattle, on Washington's Kitsap Peninsula.

"He's just that famous. I mean, to have someone lost, supposedly in your town, I mean, yeah, everybody's going to want to try to find him. It's like a 'Where's Waldo' with Casey Kasem," said Robert McGee, owner of a coffee shop in Port Orchard.

The Kitsap County Sheriff's Office say their investigation is closed at this time and Kasem is requesting privacy.

Kasem's publicist and children did not wish to comment on Thursday.