Rachel Clark: WMW viewer tip leads to arrest of violent, security guard-beating meth head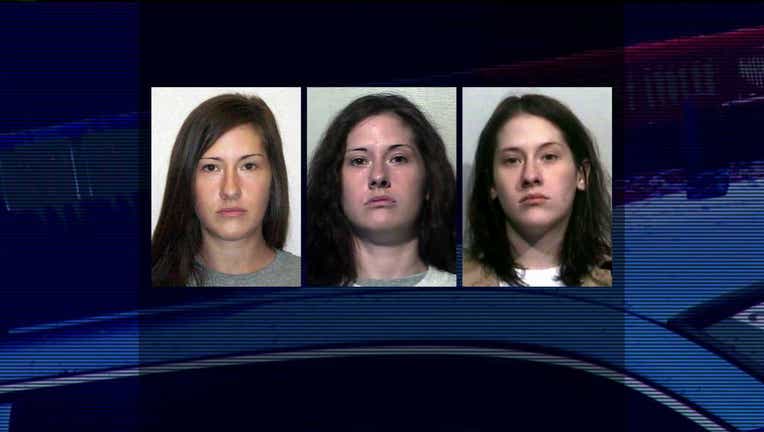 FUGITIVE CAPTURED Feb. 15, 2013 -- Acting quickly on a Washington's Most Wanted viewer tip emailed to us today,   DOC officers with the Northwest Community Response Unit and Seattle Police Dept. arrested fugitive Rachel Clark earlier this evening at a building at 4th and Wall in Belltown. Officers say they had to search through numerous  rooms and finally found her hiding behind a door.  She was arrested without incident and booked into the King County jail. Clark was wanted for escape from community custody and was featured on February 1st on Washington's Most Wanted. She has a history of violently attacking store security guards during thefts to support a meth habit. She's also been busted for assault and breaking into a home. Clark is the 368th fugitive caught since Washington's Most Wanted started in 2008. Great work!! WANTED IN SNOHOMISH COUNTY Feb. 1, 2013 -- Shoppers, and especially store security, should watch out if you see this woman coming -- officers say Rachel Clark is a meth head who'll do anything to get her drugs. Clark is wanted in Snohomish County for breaking her probation after violently attacking store security guards on two seperate occasions. "Clark steals several items from a Walmart. When she's caught by security, she head butts one of them, punches another one in the face and then punches and bites an employee who was trying to help the security officers out,"  Christina Lacy of the Department of Corrections said. "And, in another incident at Target, while she's stealing a bunch of Sudafed, she's again caught by security and again gets violent, biting the security guard in the arm and the hand, puncturing his skin." Rachel Clark has also been busted for another assault, breaking into a home, possessing drugs -- and much more. Here are the details on RACHEL CLARK - more photos below:
If you know where she's hiding, call an anonymous tip into: CRIME STOPPERS: 1-800-222-TIPS You must call the Crime Stoppers hotline with your tip to be eligible to receive a cash reward for information leading to a fugitive's arrest. CLICK HERE for information on how to TEXT A TIP to Crime Stoppers.