Quiet Thanksgiving, weatherwise
We're getting a break from big weather today - and I'm thankful!  It'll be dry, partly sunny (with hazy sunshine), with highs near normal - around 50.  A warm front is stalled offshore and to the north, so the coast and the north could get a little light rain today.  It'll also be getting breezy-to-windy on the coast and to the north this afternoon.  Overnight, the cold front makes landfall and rain returns to the area.  Black Friday looks rainy and breezy, with highs near 50.  Our weekend doesn't look too bad - showers on Saturday and just a few showers on Sunday.  It'll be cooler, with highs in the mid 40s.  Monday looks nice - of course, as we head back to work, back to school.  Tuesday & Wednesday are uncertain -- could be dry, could be showery - the computer models haven't settled.  HAPPY THANKSGIVING!

Viewer photos of the day . . .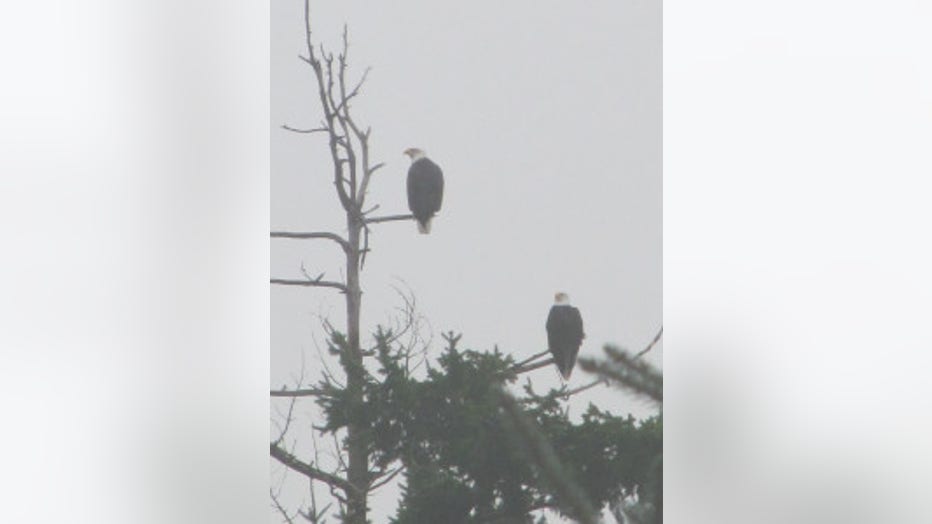 Two bald eagles through the fog. Photo taken by Dave on his way to work in Kirkland. America's national bird on this American holiday!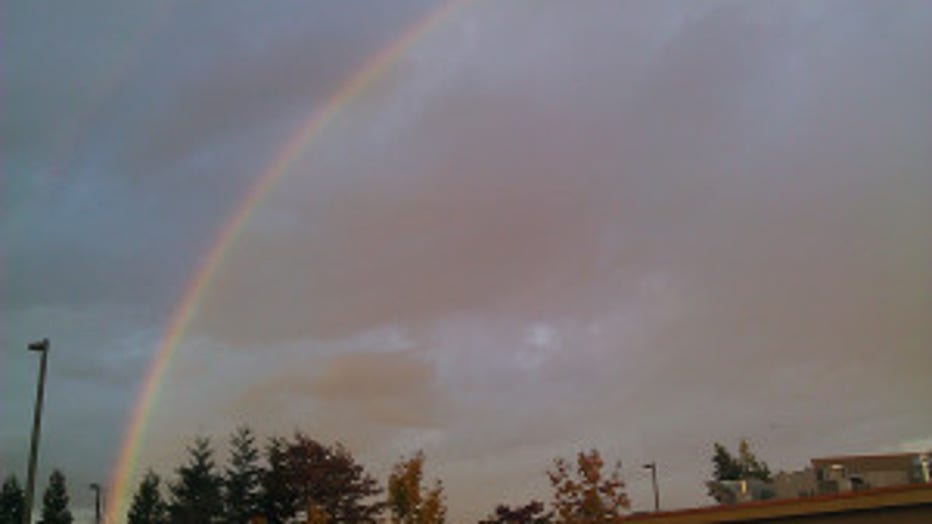 Beautiful rainbow over Dick's Drive-In, from Gina in Edmonds.