Quiet Christmas Eve, chance of snow for Christmas Day
Morning showers are tapering off today.  We'll top out a couple of degrees below normal, low 40s.  There is a WINTER STORM WATCH for some lowland snow on Christmas morning.  After midnight, a system comes through with possible snow -- most likely spots are along Hood Canal, with perhaps 5 to 10 inches in places like Shelton, Belfair, Brinnon, Seabeck, Hoodsport, Lake Cushman.  There will probably also be snow in the Southwest Interior around Olympia, Elma, Montesano and into the lower Chehalis Valley -- perhaps 3 to 5 inches before it turns over to rain.  Snow is expected in the mountains as well, perhaps 5-10 inches in the Cascades.  Everyone else just gets rain, and lots of it.  Highs tomorrow will be in the mid 40s.  Wednesday will have showers tapering off, low 40s.  The rest of the week and into the weekend we dry out and top out in the low 40s.  We could have fog at times as well.  MERRY CHRISTMAS!

Viewer photos of the day . . .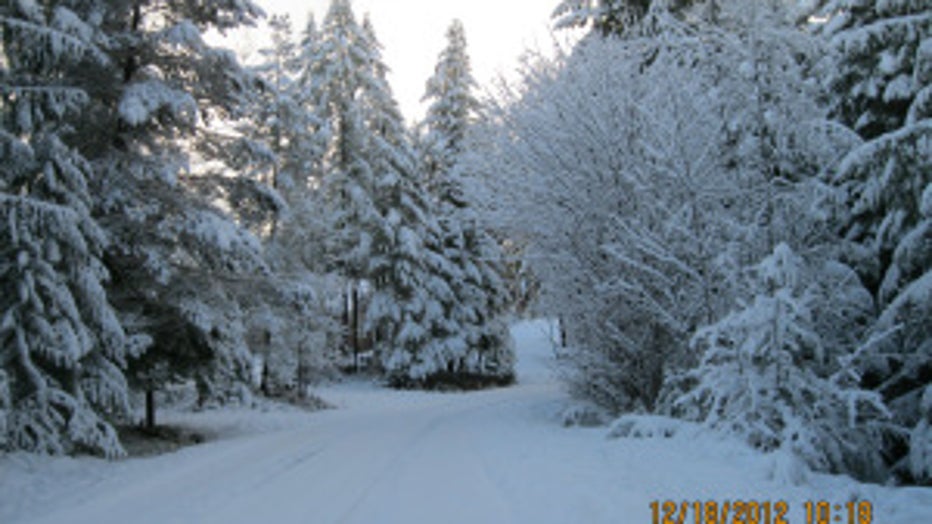 Last week's snow in Hoodsport, from Terrie.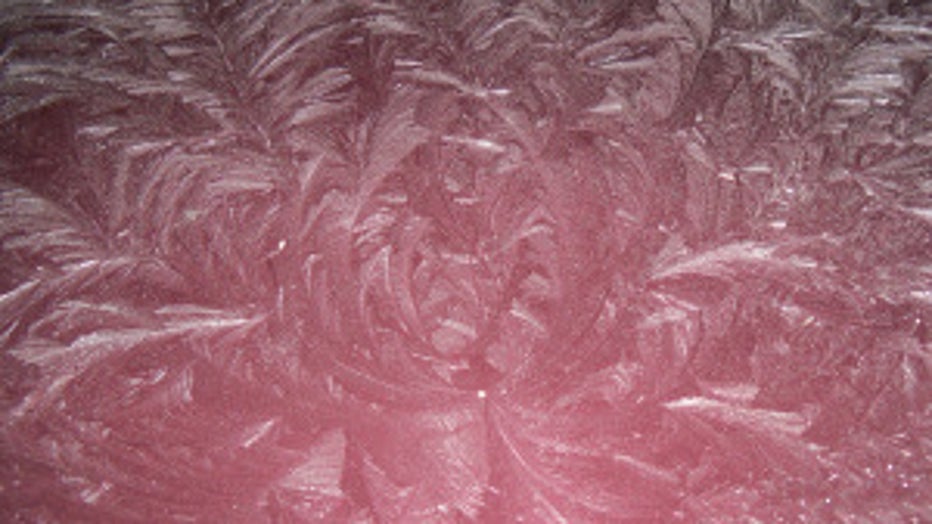 Beautiful frost design on the hood of Mike's car in Rainier Beach, Seattle.