Q13 FOX Presents Special Edition Seahawks Secret Word Contest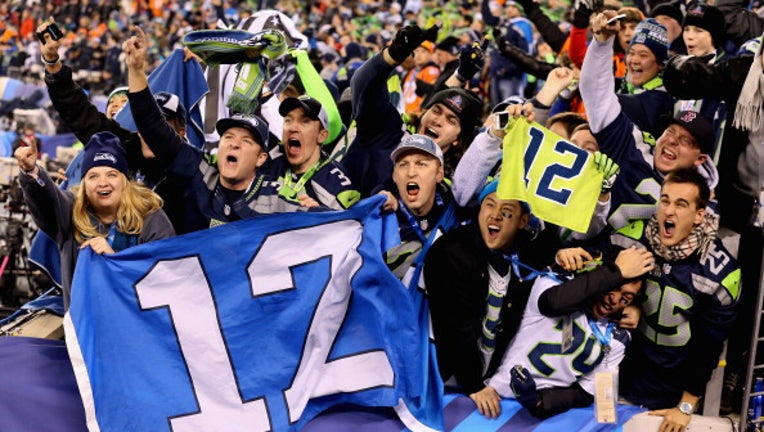 article


Watch Q13 FOX News Special Edition, January 18th around 6:30am for your LAST chance to win Seahawks NFC Championship Playoff tickets. We will announce the Seahawks Secret Word at approximately 6:30am and viewers will be invited to head to the Q13 FOX News Facebook page and click on the Win Playoff Tickets app to enter to win. Remember you can only enter the secret word once. Heads up, we may announce the secret code a SECOND time during the show prior to 8:00am.

You will only be able to enter Sunday, January 18th between 6:30am – 8:00am (PST). We will be drawing two winners at 8:00am. PLEASE NOTE – THE WINNERS MUST BE ABLE TO ATTEND THE GAME ON SUNDAY, JANUARY 18, 2015 AND MUST BE ABLE TO PICK UP THEIR TICKETS AT CENTURYLINK FIELD AFTER 9:00AM AND BEFORE KICKOFF AT 12:00PM (NOON). WINNER WILL BE CONTACTED VIA PHONE AT 8:00AM. STATION WILL MAKE UP TO TWO ATTEMPTS WITHIN A 20 MINUTE PERIOD TO REACH EACH WINNER. IF STATION IS UNABLE TO REACH THE WINNER WITHIN THE ALLOTTED TIME, ANOTHER WINNER WILL BE DRAWN. PROCESS WILL CONTINUE UNTIL AN ELIGIBLE WINNER IS REACHED. Please be sure to review the complete contest rules below.

Good luck and GO SEAHAWKS!

 

 "Q13 FOX Seahawks Secret Word Post Season Sweepstakes"
Official Rules