Puyallup cheerleader beats cancer with innovative new drug


PUYALLUP -- The summer before her senior year of high school, Kaitie Johnson was diagnosed with Hodgkin's lymphoma, after a lump discovered during massage therapy turned out to be cancer.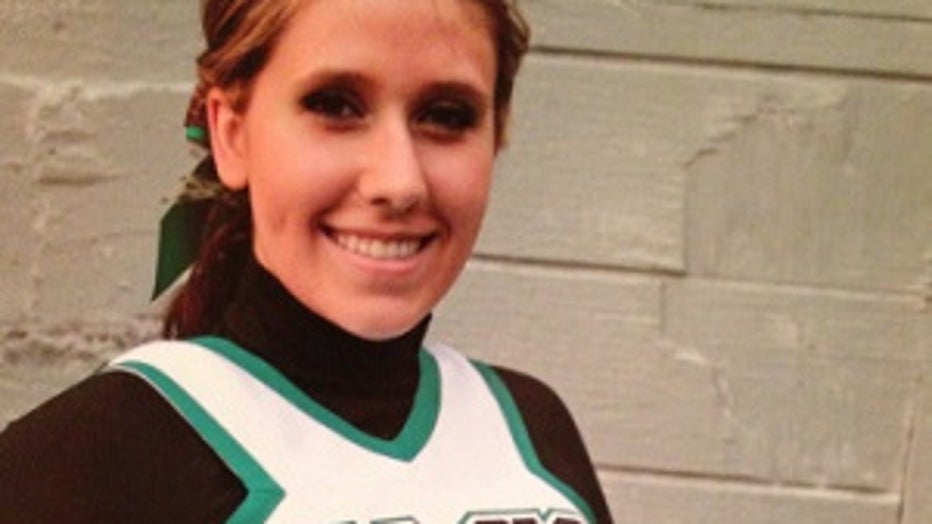 Kaitie went to Partner Oncology in Puyallup ,where Dr. Michael Liao started her on chemotherapy.  Soon after, she started losing her hair.

"The first day it started falling out, I called my mom at work and had her come home. I was just crying and crying," she said. "A few days later I had my dad shave it off."

Her family hoped for the best, but things weren't looking good.

"After six cycles of treatment, we did a scan and her tumor was growing on the chemo. I said, this is pretty bad," Liao said.

Liao was aware of an innovative new drug called Adcetris.  It was developed by Seattle Genetics in Bothell and was under FDA review at the time for approval.

"I heard about this and thought that's a really cool drug. It's very effective and has very minimal side effects," said Liao.

That's because it targets cancer cells and spares healthy ones, unlike traditional chemo. Kaitie was approved to take part in the trial, and after a month and a half of receiving the drug, she started showing improvement.

"It put me in full remission and now they say I have a 90-95% chance of a cure rate for life," said Johnson.

Liao says it saved her life.

"The chance of surviving this without Adcetris was less than 20% on the conservative side, so this was a life-saving drug for her."

Johnson is now the coach of the Emerald Ridge High School cheerleading squad, which is her alma mater. She has dreams of being a Seahawks Sea Gal one day.  She still sometimes asks herself why this happened to her, but thinks she went through all this for a reason.

"I think that's why I got it, for me to be here right now helping other people," said Johnson.

Adcetris is currently approved by the FDA to treat Hodgkin's lymphoma and another rare form of cancer called ALCL, or systematic anaplastic large cell lymphoma.  There are currently 20 other clinical trials under way to see if it is effective in treating any other cancers.

To learn more about Adcetris, click here.