Putin signs bill banning U.S. adoptions of Russian kids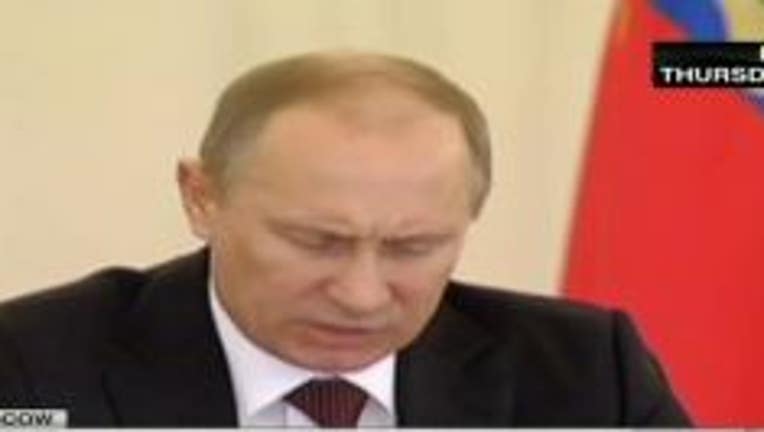 MOSCOW -- Russian President Vladimir Putin on Friday signed into law a bill banning Americans from adopting Russian children.

The law becomes effective Jan. 1.

The action could affect hundreds of American families seeking to adopt. Americans adopted close to 1,000 Russian children last year, according to U.S. State Department figures.



The move by Russian politicians is widely seen as retaliation for a law that President Barack Obama signed on Dec.14. That bill, called the Magnitsky Act, imposes U.S. travel and financial restrictions on human rights abusers in Russia.

The Magnitsky Act is named in honor of Russian lawyer Sergei Magnitsky, who uncovered the largest tax fraud in the country's history in the form of rebates claimed by government officials who stole money from the state. Magnitsky died in 2009 after a year in a Moscow detention center, apparently beaten to death.

The Russian bill's implementation nullifies a recent agreement between the United States and Russia in which the countries agreed to additional safeguards to protect children and parties involved in inter-country adoptions.

Backers of the Russian bill said American adoptive parents have been abusive to their adopted children, citing 19 deaths of Russian kids since the 1990s.

In 2010, an American woman caused outrage after she sent her adopted son back to Russia alone on a one-way flight, saying the boy, then 7, had violent episodes that made her family fear for its safety.

-- CNN

To read the entire CNN article, click here.