Public's help sought in identifying would-be robber at ATM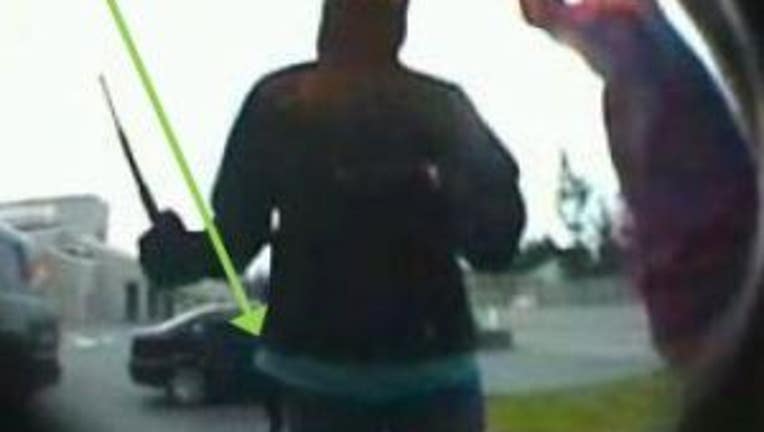 article
RENTON -- The King County Sheriff's Office is asking for the public's help in identifying a man who attempted to rob a woman while she was making a deposit at an ATM in the Renton area last Sunday morning.

The victim was at the BECU ATM in the 14400 block of SE Petrovitsky Road making a deposit when she was approached from behind by the suspect, the sheriff's office said.  The man asked the victim for her PIN and when the victim turned around to face him, he struck her in the head with a collapsible baton.

The man repeated his request for her PIN and struck the woman in the head again with the baton. The woman ran to her vehicle to escape but the man ran after her and broke her driver's side window with the baton as she was trying to get away in her car.



The man fled in a vehicle described as a flat black BMW, possibly 1990s era, with matching molding and dark tinting on all the windows.

The suspect is described as a white male, in his 20s, 5-foot-8, with light-colored hair, and a thin nose.  He was last seen wearing a black ski mask, black jacket and black gloves.   He was also in possession of a collapsible baton and had some type of holster on his right hip.

If you have any information related to this crime please call the King County Sheriff's Office at (206) 296-3311 and refer to case number 12-262219.