PSE making 'good progress' toward restoring power to homes as cold snap continues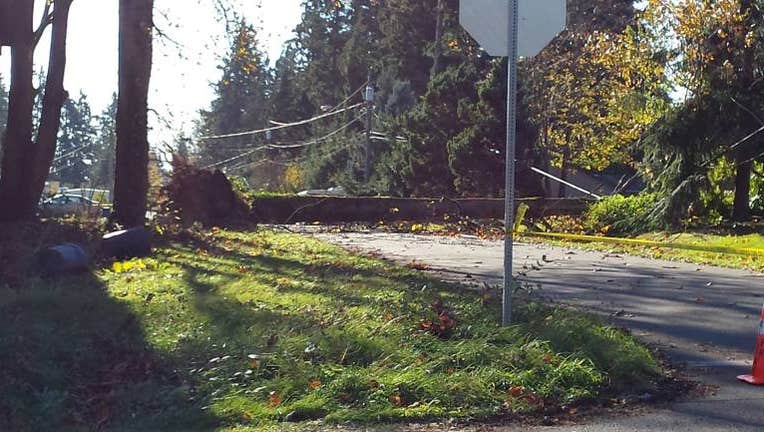 article


KING COUNTY -- Energy workers hustle to restore power to around 4,700 customers as continuing chilly temperatures blanket the reason through the weekend.

Puget Sound Energy said there are now only 260 outages affecting about 4,700 customers, down from the more than 60,000 customers originally without power after strong winter winds breezed through Tuesday evening.

Officials said nearly 60 line crews and 22 teams of 2-person service crews are working hard to get the remainder of the power back on and are
making good progress. But it is unknown how long it will take for remainder of the lights come back, as Ray Lane of Puget Sound Energy said several substations and transmission lines remain out and need "substantial repairs."

"It's time consuming work," Lane said.

Damaged transmission lines are a top priority, Lane said, as fixing those will restore the most power. Crews are currently working in the Enumclaw area where the infrastructure damage is the most severe.

After transmission lines are fixed, Lane said, crews will then work on individual neighborhoods and homes.

"Most customers will be restored today," Lane said. "However, some may be without power longer due to the severity of the damage."

At one point, Lane said, as many as 230,000 customers were "impacted." Many customers lost power more than once.

Families still without power might be forced to endure some of the chilliest nights the area has seen in months. According to Q13 FOX Chief Meteorologist Walter Kelley, the area will remain dry, but highs won't get up above 45 until sometime next week.

With temperatures dropping into the low to mid-20s at night, officials encouraged those without power to plan for safe, effective ways to stay warm.