Protests in sports are nothing new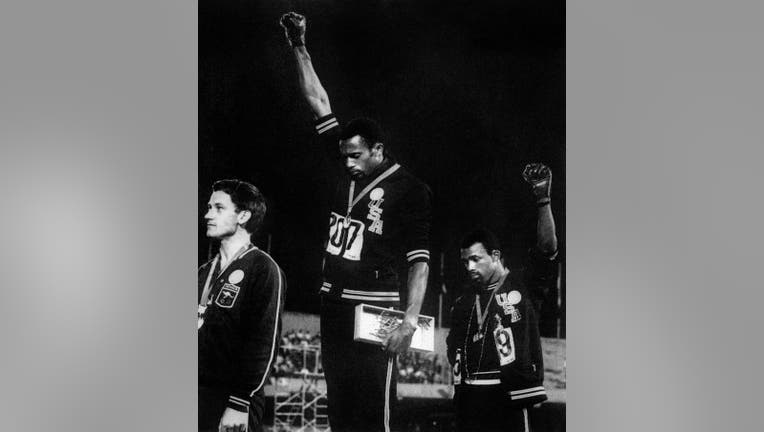 article


The term #TakeaKnee may be trending right now, but the idea behind athletes protesting is nothing new.

The Seahawks staying in the locker room as the National Anthem played during Sunday's game in Nashville is just the latest.

It was just last year with former 49ers QB, Colin Kaepernick, took a knee during the game against the Chargers. Athletes taking part in acts of defiance goes back decades.

Do NFL rules say players must stand during the anthem?

One of most famous is the picture of American runners Tommie Smith and John Carlos raising their fists in the air during a medal ceremony during the 1968 Summer Olympics in Mexico City. Using the Black Power salute was meant to protest what the men believed to be discrimination against African-Americans in the U.S. because of their race. The U.S. Olympic Committee suspended Smith and Carlos, and sent the athletes back home.

Four years later at the 1972 Munich Olympics, Americans Vincent Matthews and Wayne Collett didn't use the Black Power salute, instead, they simply didn't face the flag as the anthem played. The International Olympic Committee barred the men from Olympic Competition.

Tom Brady calls Trump's comments 'divisive,' backs protests

In 1967, boxer Muhammed Ali cited his Muslim faith for not enlisting into the Army during the Vietnam war. He was arrested and found guilty of draft evasion. The U.S. Supreme Court overturned the conviction three years later. Ali was also stripped of all his boxing titles because of his stand against fighting in the war.

Basketball's Mahmoud Abdul-Rauf was suspended in the mid-1990s for his refusal to stand during the national anthem. Abdul-Rauf said at the time that did not believe in standing for any nationalistic ideology.

As for this latest round of protests, only history will tell how it will affect the game or the country.

Commentary: NFL stands united, unified amidst criticism from President Trump