Protesters to be armed; encouraged not to be dangerous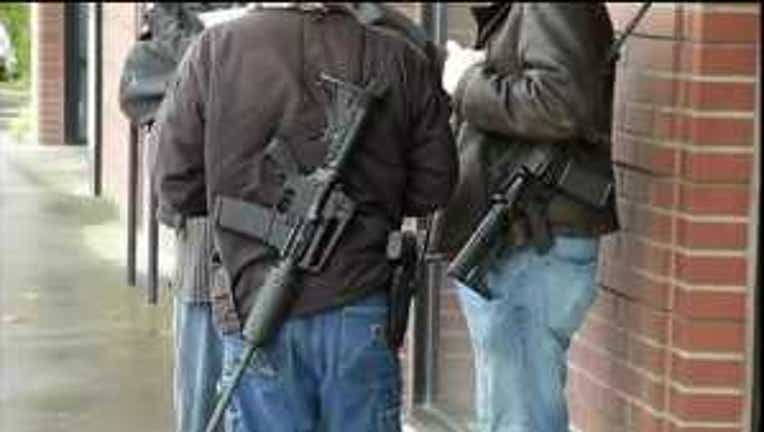 WASHINGTON D.C. -- Organizers of an open carry gun march hope thousands of protesters display their loaded rifles this Independence Day in Washington D.C.

The event -- organized by radio host and prominent libertarian Adam Kokesh -- is being called the Open Carry March on Washington. Kokesh is calling for pro-gun activists to meet at the National Cemetery on the morning of July 4. Protestors, encouraged to carry loaded rifles, will march by the White House and around the capitol before heading down Constitution Avenue.

The event, being called an "act of civil disobedience" is not permitted, and will break Washington D.C. law, which does not allow for the open carry of a firearm.

The Facebook post announcing the event encouraged marchers to be nonviolent, but warned protesters they could see some resistance from law enforcement.

"This will be a non-violent event, unless the government chooses to make it violent," the event page read. "Should we meet physical resistance, we will peacefully turn back, having shown that free people are not welcome in Washington."

Nearly 4,000 people have signed up to attend. Though the event organizers warn of possible resistance, coordination with law enforcement agencies is expected.

To see the event page, click here.