Protesters greet Arctic oil drilling rig's arrival in Port Angeles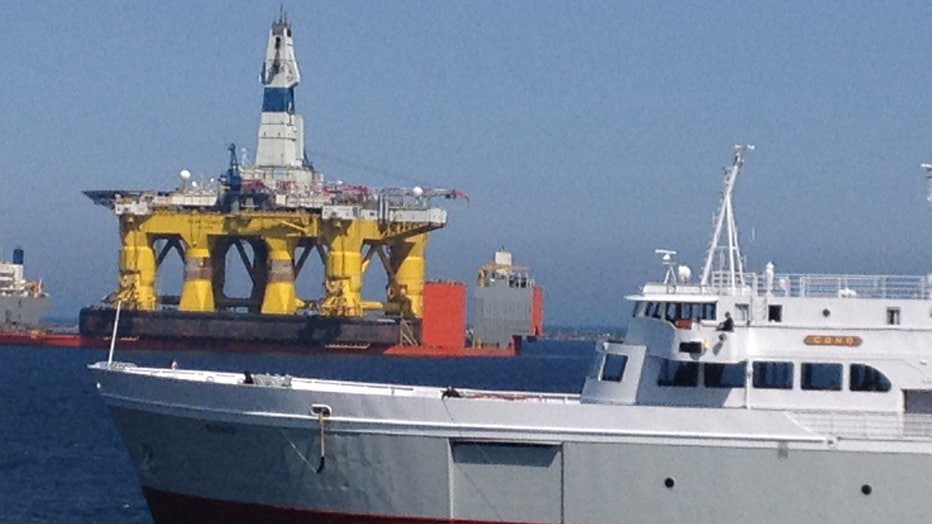 Oil drilling rig seen in the background. (Photo: Heather Cerutti)


PORT ANGELES, Wash. (AP) — Protesters in kayaks greeted a rig that could be used for oil drilling in the Arctic as it arrived in Washington state following a journey across the Pacific.

The 400-foot Polar Pioneer was due to be off-loaded in Port Angeles, on the Olympic Peninsula, to have equipment installed. The Peninsula Daily News reports (http://is.gd/hgRrhp ) that about three dozen protesters took to the water, many of them in kayaks, as the rig arrived in the harbor at 7 a.m.

The rig will later be floated to Seattle for further staging.

Royal Dutch Shell hopes to use the rig for exploratory drilling during the summer open-water season in the Chukchi Sea, off Alaska's northwest coast, if it can get the permits.

Conservationists bitterly oppose offshore drilling in the Arctic, saying it's not clear any spill could be cleaned up.

Six protesters with Greenpeace boarded the rig and camped out on it for six days this month before worsening seas forced them off it.