Prosecutors: Man strangled his girlfriend, then texted her dad: 'She's dead. I have the last laugh'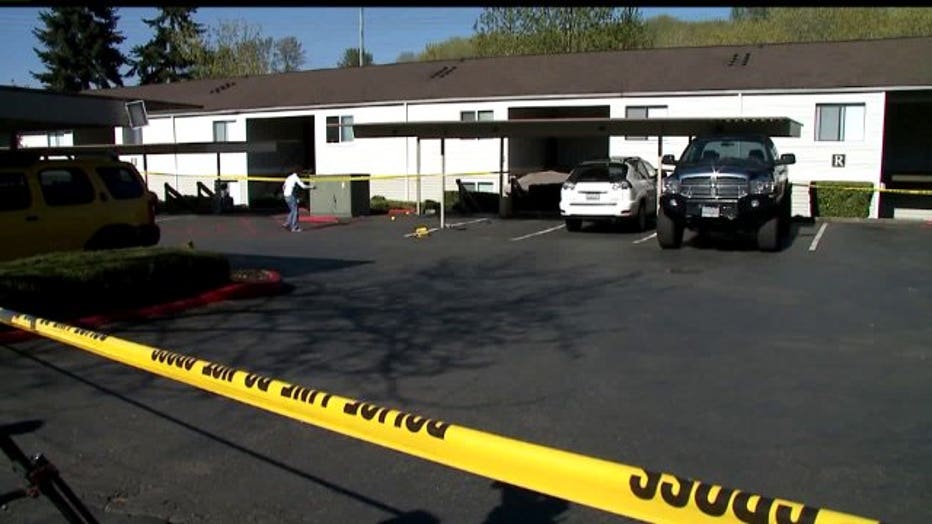 This is the apartment complex in Renton where 20-year-old Allison Leedy was strangled on Saturday, April 12. (Photo: KCPQ-TV)


SEATTLE -- Gabriel Galan Navarro, 20, of Renton, strangled his 20-year-old girlfriend in their shared apartment last Saturday and then texted her father, "She's dead. I have the last laugh," King County prosecutors said in court documents Wednesday.

The prosecutor's office charged Navarro in King County Superior Court with first-degree murder Wednesday in the death of Allison Leedy, also of Renton. Bail of $2 million was sought.

According to the court documents, Navarro was aware of Leedy's plans to leave him after a three-year relationship and of her plans to go to college in California and he was "determined to prevent Allison and her family from realizing her dreams."

The documents say Navarro killed Leedy in their shared Renton apartment last Saturday morning by strangling her and then "texted her immediate family members, including her younger sister, accusing them of turning Allison against him, and said they were responsible for her death. The defendant then texted Allison's father saying, 'She's dead. I have the last laugh.'"

Navarro called 911 to inform police of what he had done, the documents say, but then lied to police when he said he had set a booby-trap of exploding gas in the apartment and was armed with a firearm.

Police surrounded the apartment and, when Navarro refused to come out, fired bean bags to break the windows of the apartment to disperse any possible gas. At that point, police said, Navarro came out and surrendered.