Prosecutor: Suspect in Des Moines deadly triple shooting previously charged for murder
DES MOINES, Wash. - One suspect wanted in connection with last month's deadly shooting outside of a Des Moines bar has been previously charged with murder, according to the King County Prosecutor's Office.
On Monday, Des Moines police announced that they have developed probable cause to arrest Joshua D. Puloka for three counts of murder and Demarcus L. Simmons for felony assault.
Puloka, also known as 'Joshua Everybodytalksabout,' was charged with second-degree murder in 2014. He was accused of shooting a man and firing into a group at a large motorcycle club party. The man he allegedly shot later died of his injuries, according to court documents. 
At that time, he was a convicted felon and not allowed to possess a firearm. 
The case went before a jury and the jury acquitted him on the murder charge in 2018. He was found guilty by the jury of third-degree assault and pleaded guilty to first-degree unlawful possession of a firearm.
He was sentenced to 36 months in prison for that case.
Puloka was also sentenced for manslaughter in 2003.
RELATED: 'It's hard for me to breathe:' Mother mourns son shot and killed outside Des Moines bar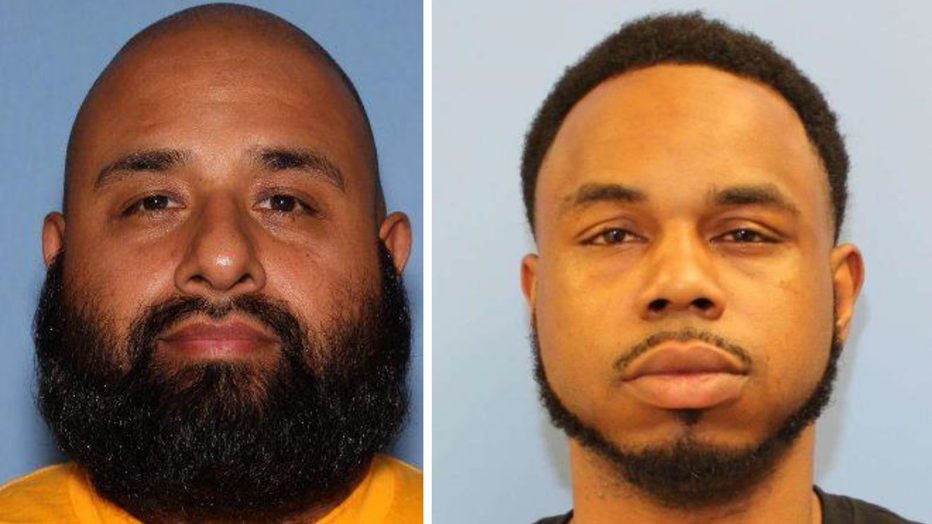 Joshua D. Puloka (left) and Demarcus L. Simmons (right).
Three people were killed and three were injured in a shooting outside La Familia Sports on Pacific Highway South in late September. 
An initial investigation suggests a fight broke out between two people in the bar. Others got involved and the fight spilled out into the parking lot. Police say 'involved parties' got into two vehicles and started driving away, shooting into the crowd of people.
Detectives have not said whether either suspect knew the victims. 
As of Monday afternoon, Puloka turned himself in. 
Thanks to a donation from a friend of victim Ezra Taylor, the Crime Stoppers cash reward is $3,000 for information leading to an arrest in the case. 
Stay connected with FOX 13 News on all platforms:
DOWNLOAD: FOX 13 News and Weather Apps
WATCH: FOX 13 News Live
SUBSCRIBE: FOX 13 FOX on YouTube
DAILY BRIEF: Sign Up For Our Newsletter
FOLLOW: Facebook | Twitter | Instagram