Prosecutor: Homeowner shot suspected prowler 4 times in chest after fight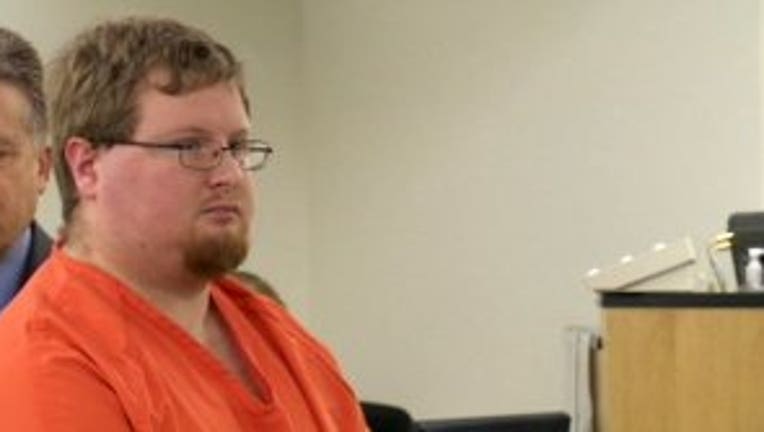 VANCOUVER, Wash. -- Court documents have shed new light on what happened outside a Vancouver home where a 19-year-old man who was initially described as a suspected car prowler was shot and killed.

Sean Doucette, 27, appeared in court Wednesday on a charge of second-degree murder for the shooting in the 14800 block of Northeast 33rd Street, where Doucette lives.

A defense attorney said Doucette had just come home from work around 4 a.m. Tuesday when he heard a car alarm go off across the street. Doucette told his wife to call 911 while he went to try to contain the suspected prowler, the attorney said.

A fight ensued between Doucette and 19-year-old Iosif Dumitrash, according to Doucette's wife.

Detectives cited information from an independent witness, who told them Doucette and Dumitrash fought and then fell on the ground. When they fell, both men separated from each other, and Dumitrash "began to walk away," authorities said.

That's when Doucette fired the fatal shots, the court documents said.

At 3:53 a.m., Doucette's wife called 911 to tell dispatchers her husband had shot someone.

Officers responded and found numerous empty shell casings in the street, close to where Dumitrash's body was found.

According to The Oregonian, Clark County deputy prosecutor Camara Banfield said in court Wednesday that Dumitrash was "attempting to leave when he was shot four times in the chest."

She had requested $500,000 bail. The judge set bail at $250,000..

A spokesman for First Response Inc. said Tuesday night that Doucette has been an employee with the security services company for four years and worked as an armed guard for one year. The company said he owns his own weapon and was off-duty at the time of the incident.

The spokesman said Doucette is licensed by the Oregon Department of Public Safety Standards and Training as an armed security guard and has been a "great employee and we're sorry this happened for all involved."

Police records show Doucette does not have any prior arrests in either Oregon or Washington. The suspect's MySpace page says he is married, a father and served as a combat engineer in the Marine Corps.

-- FOX12 Oregon (KPTV/Portland)

To read the entire KPTV story or see its video, click here.