Proactive Property Crimes Unit arrests organized retail theft suspect within hour of receiving Crime Stoppers tip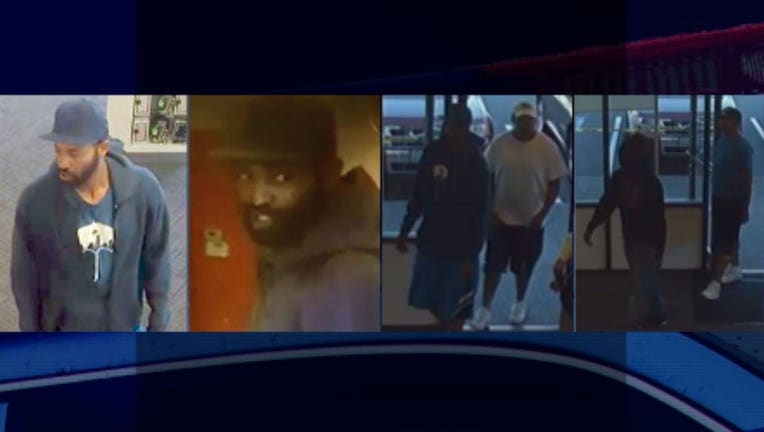 UNIVERSITY PLACE, Wash. –  Within an hour of receiving Crime Stoppers tips from Q13/Washington's Most Wanted viewers, Pierce County deputies with the Proactive Property Crimes Unit had Raymel Jabar Curry in custody.  He was charged today with Organized Retail Theft 2nd degree.  Detectives say he was identified from surveillance video showing him and three other men stealing seven electronic devices from the AT & T store in University Place on July 23rd.  The items cost a total of $4,450.  King County detectives say they have video of Curry doing the same thing at a store in Sammamish.

Curry is WMW Capture #794. "The High Priority Offender Program targets the small percentage of offenders who are causing a large percentage of crimes. We are thankful for the collaboration with WMW that helps get these chronic offenders off the street, reduces crime and makes our community safer,"  said Pierce County Prosecutor Mark Lindquist.

Curry is free on $15,000 bail.

ORIGINAL STORY: Surveillance video shows a gang of four suspected thieves targeting cell phone stores across King and Pierce counties.

The Pierce County Sheriff's Department said they have the ringleader looking straight at the camera.

"It wasn't exactly like normal customer conversation goes," Konrad Jurpik said, adding that his senses perked up when three guys walked into his Verizon Store in University Place. "It definitely seemed off."

What happened next, he said, was nothing like what he expected.

"He said something along the lines of 'Man, I really want this phone,' apparently that was the cue because at that point they all just ran out the door," said Jurpik.

They literally ripped the security cords from the display and bolted out the door.




"Alarms went off, they broke the tethers on the phone, probably breaking the phones themselves," he said.

Jurpik is the last guy you would want to steal from, with a black belt in karate, he knew he could take anyone that walks into his store.

"Definitely had the desire to tackle them to the ground and say, 'hey, you're not going anywhere,' but not probably the best idea," he said.

Jurpik said he didn't know if the thieves had guns or any other weapons. A sister store, he said, had been hit earlier and his colleague was pepper sprayed.

"Not only are these guys hitting cell phone stores in Pierce County, they appear to be active all over Western Washington," said Detective Ed Troyer with the Pierce County Sheriff's Department. "There's a group of at least four, we believe and we have one particular person whose been seen in multiple videos and photos, so we're trying to get him identified."

Sheriff's describe the man as the ringleader to be about 25 years of age, 6-foot, and about 200 pounds.  They estimate the stolen merchandise to be worth around $8,000, but what the thieves may not know is that the items are essentially useless.

"We have all the tracking for the phones, so if anyone tries to activate those phones on any carrier they will come up as stolen," said Jurpik.

He added to anyone thinking about a similar crime, "It's not worth it. These guys are facing some serious jail time, for what? Six phones."

If you have any information on the suspects or the crimes, you are urged to call Crime Stoppers at 1-800-222-TIPS. Information that leads to an arrest could earn you a cash reward.