Pro bull riders make teen's wish come true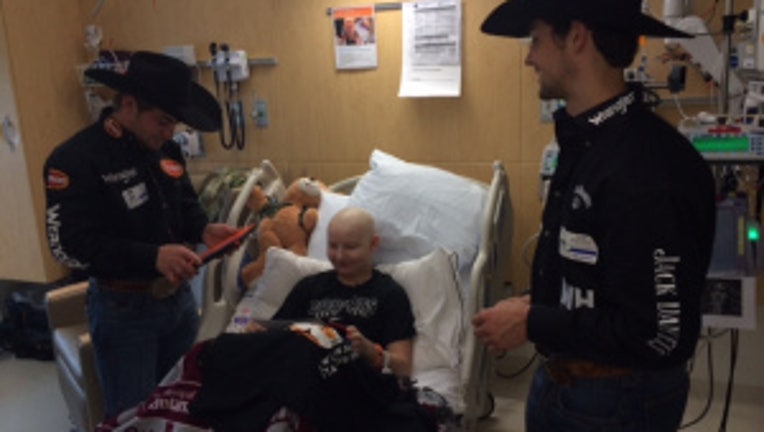 article


SEATTLE- Cancer patient Austin Dunlap got a visit from some special cowboys today at Seattle Children's Hospital.

Dunlap, 16, is being treated for Acute Lymphoblastic Leukemia and is also a big fan of Professional Bull Riders (PBR.) Due to a recent bone marrow transplant, he's unable to leave the hospital and attend the Professional Bull Riders Passport Invitational this weekend in Tacoma.

He wished the riders could visit him in the hospital- and his Pediatric Advanced Care Team worked with PBR to make his dream come true.

Bull rider Ty Pozzobon and PBR Touring Pro Champion, Chase Outlaw, met with him and his family today. They swapped rodeo stories, signed PBR gear and watched some videos. 

"Days like today really take the edge off of having to be in the hospital and it makes me feel refreshed," said Dunlap. "It's just so great that I have people coming to support me that are cheering me on."