Principal sounds alarm after spike in alcohol, drug use among students


SEATTLE -- A local high school principal is voicing concern over a recent uptick of drug and alcohol use among his students. And it's not just 17- and 18-year-olds.

Roosevelt High School says it is having problems with the freshmen class.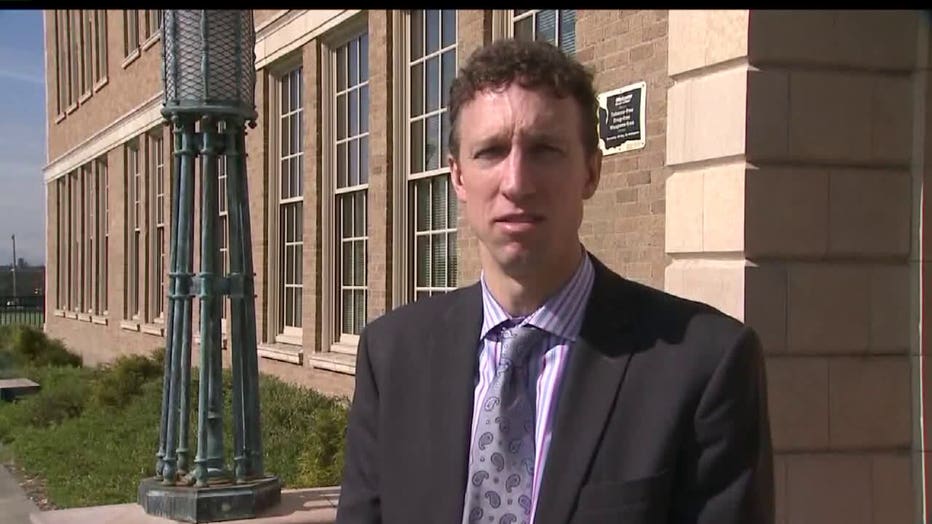 Roosevelt High School Principal Brian Vance says the number of kids doing drugs and alcohol during school hours has doubled. (Photo: KCPQ-TV/March 13, 2014)


That's why Principal Brian Vance sent a letter to parents warning them of the spike. He says the number of kids doing drugs and alcohol during school hours has doubled.

"It's marijuana and alcohol, that's most of the things we see," Vance said.

Vance says this fall 24 students were caught under the influence and or possessing drugs or alcohol, and that that's double the number from last year. Half of the kids busted were freshmen.

"To start it that early, it's really bad," freshman Ari Levin said.

"It's surprising that they do it right outside of school," freshman Spencer White said.

It's a shocking reality no parent wants to hear.

"It's scary. As she gets older, I get worried about it," parent Allison Carter said of her daughter.

But drug and alcohol abuse is not unique to Roosevelt.  Students say it's happening at many high schools.

"Peer pressure is a big thing. Parents should definitely educate their kids," freshman Keagen Hansen said.

A recent Washington Department of Health and Human Services survey showed that alcohol use among teens is down across the state, but pot is a different story. A growing number of kids are experimenting with marijuana.

"They just think they are having a good time and nothing can go wrong at all," Levin said.

But it can. Linda Grant  operates a drug rehab center and says most of her patients started young.

"So many people are experimenting with drugs, so they think its OK," Grant said.

Parents say the key is to intervene before it becomes a problem.

"I think you learn a lot on who they spend their time with," Carter said.

Roosevelt High is holding an educational meeting  next Wednesday, March 19. They have invited a doctor to talk about the impact of drugs and alcohol on a teen's brain.  On March 21, they will also feature a documentary about addiction.