Priceless family heirloom stolen as thieves cash in on hot housing market
GIG HARBOR, Wash. -- You work hard to get your house looking sharp and ready to sell. Then, you list it with a real estate agent trusting your house will be safe while it is shown. That's what more than a dozen homeowners from Pierce to King County thought, including a Gig Harbor mom. All were victims of so-called 'For Sale Burglaries'.

The crooks found Laura Brooks and her family were on vacation, because the real estate agent had posted the information on the Multiple Listing Service, which is supposed to be secure and private.

"It was horrible, horrible experience. We were very frightened," said Brooks.




For four days, the thieves made themselves right at home, eating their food and sleeping in their beds.

"It was just a pure painful invasion," said Brooks.

Painful because among all the jewelry, documents and valuables stolen, the thieves took an heirloom Rolex Submariner watch that was handed down to her son Brandon on his graduation day. He died in a motorcycle accident when he was 19. Brooks was planning to give the watch to his younger brother, Antonio, when he graduated.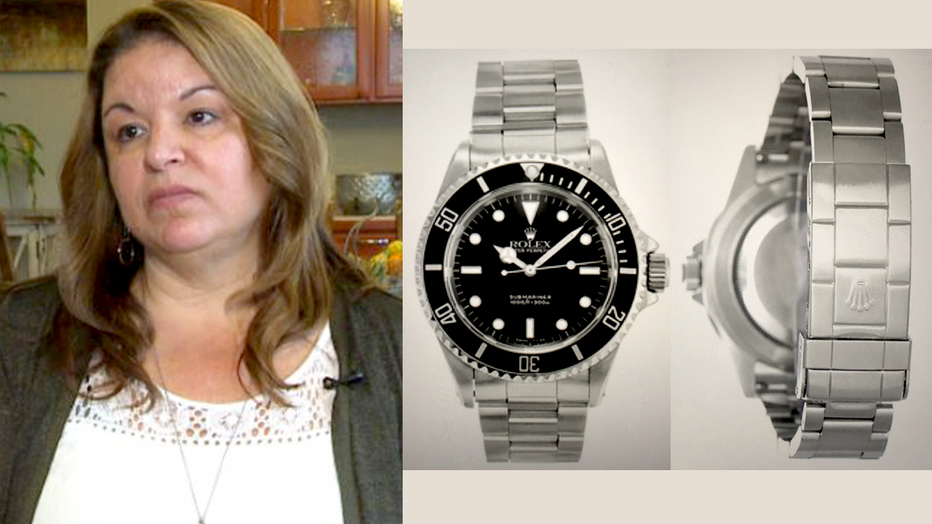 "We got home after it happened and she ran upstairs and went into her closet and she was like, it's gone and started freaking out about it," said Antonio.

He didn't even know the watch existed. He was 6 years old when his brother was killed.

"I had it engraved. It said Antonio, In memory of Brandon A. Brooks and 6/16/06, the day of his death," said Brooks.

She's praying someone finds it or the many other pieces of family jewelry that were stolen.

There is hope. Police say they identified the thieves as Paul Kalchik and Pavlo Kurylas after they used the family's stolen credit card in Fife. Both are in the Pierce County Jail after detectives say they burglarized numerous homes.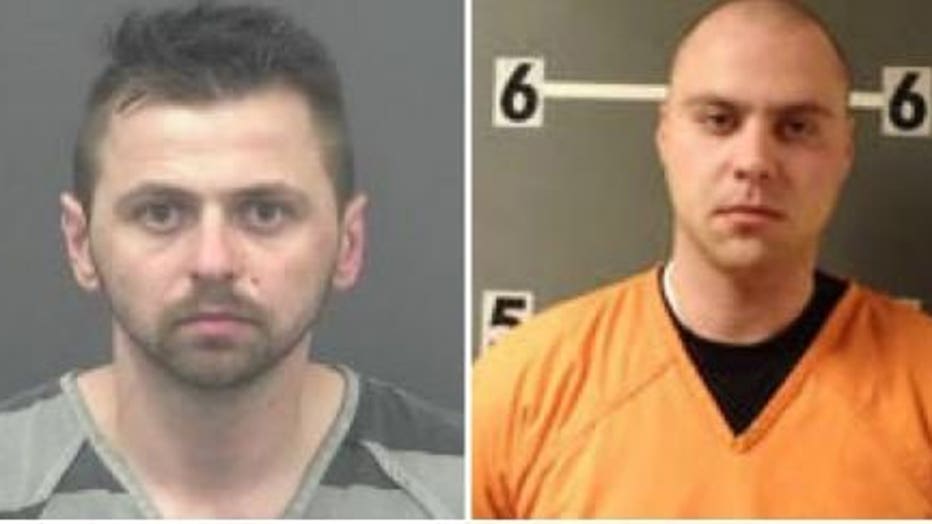 From left, Paul Kalchik and Pavlo Kurylas


"Pierce County to King County, from Gig Harbor all the way up to Woodinville," said Commander Eric Drever who leads the Puget Sound Auto Theft Task Force.

Since January, 13 detectives and two sergeants have focused on stopping vehicle theft and vehicle theft rings.

"Car theft itself is prolific because it is a catalyst to all other crimes," said Drever.

In fact, he says, Kalchik and Kurylas were using stolen vehicles to commit their burglaries.

Detectives say Kalchik used his father's password to access the real estate listings.

"In this particular instance, he would query for info that would indicate that a homeowner was no longer home, that the house is vacant or were on vacation," said Drever.

That's how detectives say the duo knew the Brooks family would be gone for a week.

Real estate agents say crimes like this don't happen often.

"Northwest Multiple Listing Service routinely issues safety and crime prevention alerts for its members.  The scenario Q13 is covering is a rare incident. However, whenever a criminal act involving a member's listing occurs, Northwest MLS fully cooperates with appropriate authorities," said Cheri Brennan with Alliance Communications.

The task force is meeting later this week with all of the victims to return their stolen items.

"We've got tens of thousands of dollars in property that's been stolen. Multiple vehicles -- and we are still in the process of identifying everything to give back to the owners," said Drever.

Everything except the stolen Rolex and Brandon's motorcycle jacket, which was also taken.

"The things that she held dear were the things that affected us the most," said Antonio.



Still, despite the shock of being burglarized and the fear it created, Brooks forgives the thieves and hopes they will start to do the right thing.

"I just pray that now that they are sober and are clean, that the realize the pain they've caused other people," said Brooks.

If you think you've been a victim of a similar crime, the task force would like you to contact your local law enforcement agency to report it.

Brooks is hoping somebody recognizes her stolen jewelry. We've posted a photo gallery of each piece above.

If you know where to find any of them, call Bonney Lake Police at (253) 863-2218 or use the P3 Tips App or www.P3Tips.com to contact Crime Stoppers.