Pretty Friday, rainy Saturday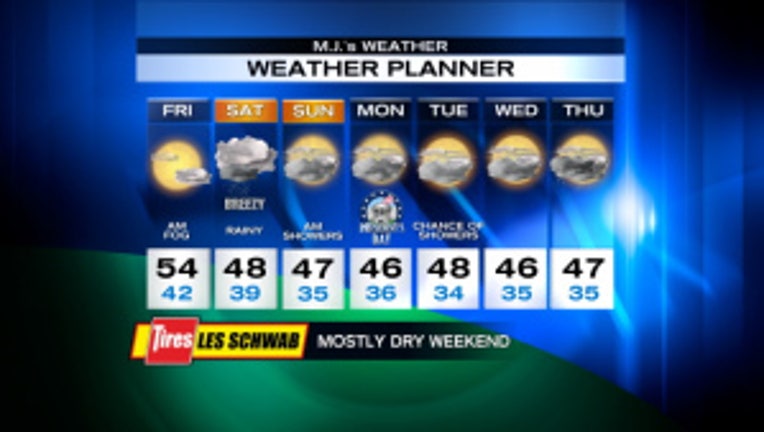 A ridge of high pressure is going to keep us dry for one day.  We're starting out with areas of fog, but that should burn off and hopefully everyone will see mostly sunny skies this afternoon.  And, depending on how quickly your fog burns off, highs today should be in the low-to-mid 50s.  It's one-day wonder because Saturday will be wet again, a little breezy, and cooler -- highs in the upper 40s.  Sunday will have a few morning sprinkles, then we dry up.  Then it's looking mainly dry for Presidents' Day and beyond as the next rainy system dives to our south.  I cannot rule out a stray shower, but I think it'll be mainly dry -- just kinda cloudy and cooler-than-normal -- highs in the mid-t0-upper 40s and overnight lows in the mid 30s.

Viewer photo of the day . . .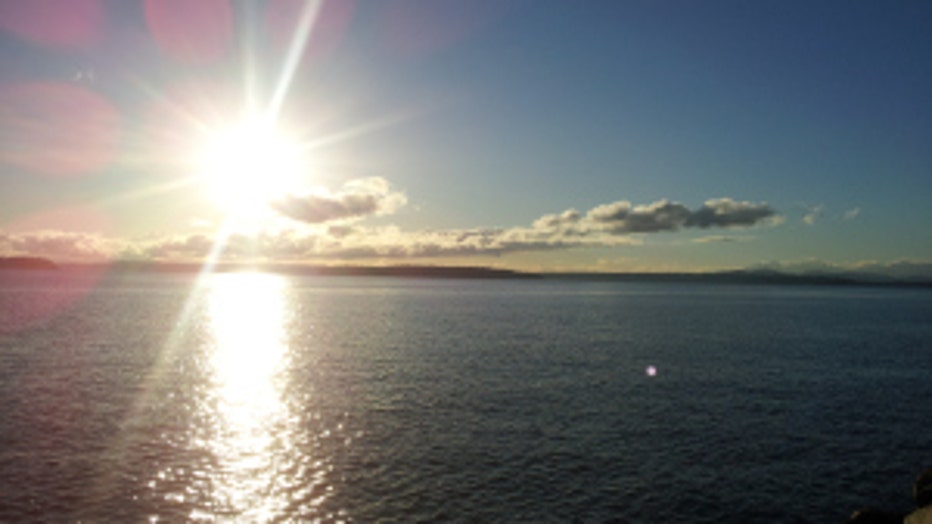 Beautiful view over Puget Sound from Beach Drive in West Seattle. Photo by Calvin.