President to keep under 10,000 American troops in Afghanistan after this year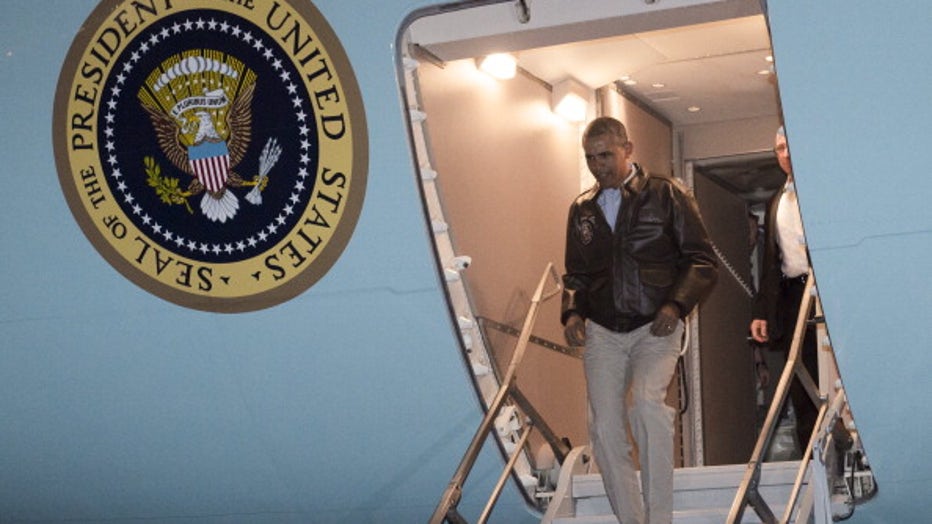 US President Barack Obama disembarks from Air Force One upon arrival at Bagram Air Field, north of Kabul, in Afghanistan, May 25, 2014, on a surprise trip to visit US troops prior to the Memorial Day holiday. (Photo: SAUL LOEB/AFP/Getty Images)


(CNN) -- President Barack Obama announced on Tuesday that the United States plans to keep just under 10,000 troops in Afghanistan after this year, if the Afghan government signs a security agreement.

The role of U.S. troops in Afghanistan after 2014 will be "disrupting threats posed by al Qaeda, supporting Afghan security forces" and supporting the Afghan people, U.S. President Barack Obama said Tuesday. "Afghanistan will not be a perfect place. And it is not America's responsibility to make it one," he said. "The future must be decided by Afghans."

A senior administration official said that number would be cut by roughly half by the end of 2015, and the military would then transition to a smaller force built around embassy security operations at the end of the following year.

There currently are 32,000 American forces in Afghanistan, where the United States has fought its longest war.

Both presidential candidates in Afghanistan have indicated a willingness to sign the security agreement, if elected. However, the official said the United States would maintain no military presence after this year if for some reason that doesn't happen.

Obama will give a foreign policy speech on Wednesday at the U.S. Military Academy at West Point, New York.

Up until now, his administration has been reluctant to assign a number to American troop strength in Afghanistan once the combat mission ends at year's end. The U.S. mission after that will focus on training and counter-terror operations.

TM & © 2014 Cable News Network, Inc., a Time Warner Company. All rights reserved.