President Obama's visit to Seattle Sunday comes with traffic and flight delays
SEATTLE -- President Obama arrives in Seattle Sunday evening for a pair of fundraisers meaning traffic and flight delays.

No parking signs were posted along 3rd Ave NW on Saturday in preparation for the president's motorcade Sunday. Many with a front row seat say they are hoping to get a glimpse.

Air Force One is expected to arrive at around 4:25 p.m.

"We are excited it's not every day the president drives by your front door," North Seattle resident Summer Mohrlang said.

Mohrlang spent the day cleaning up her property for the president while other neighbors were late to the party.

"I did not know it's a surprise," North Seattle resident Mai Deblick said.

"To be honest with you it doesn't excite me one way or another," North Seattle resident James Schermer said.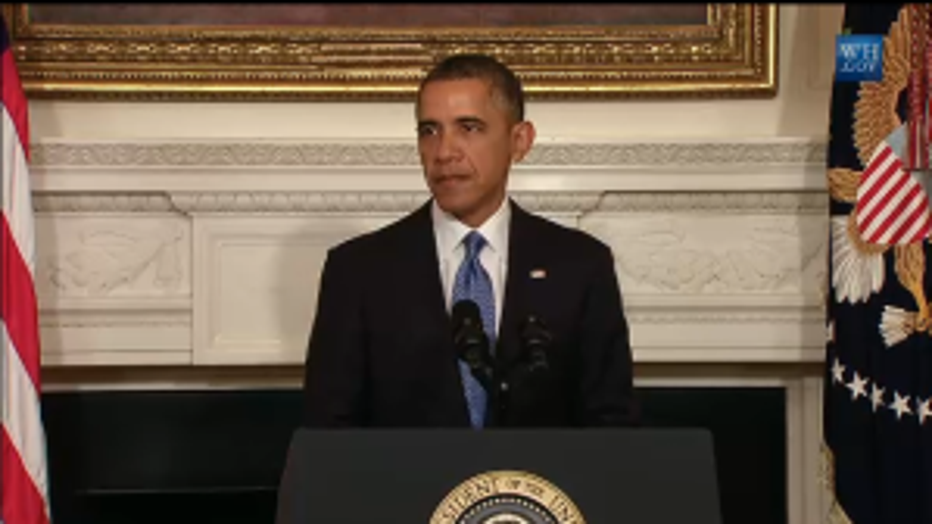 But come Sunday, 3rd Ave NW will be packed with onlookers as the president makes his way to a democratic fundraiser ahead of the 2014 midterm elections.

"That guy must be so busy," Seattle resident Andy Bogart said.

The fundraiser will be held at Tom Campion's home. Campion is the co-founder of Zumiez, a specialty clothing store. His guests will shell out up to $32,400 per couple to get up close and personal with the president.

Then it's off to a second fundraiser at a Medina home for a dinner and cocktail reception. The host is former Microsoft Executive Jon Shirley. The president's visit comes at a time when the controversial Affordable Care Act is dominating headlines.

"He's got a tough job I agree there is a lot of work that needs to be done," Bogart said.

Regardless of where you are on the political debate, the president's visit means a logistical challenge. Expect delays on Interstate 5 on Sunday evening and then again Monday morning as the president heads back to Sea-Tac Airport.

All flights will be put on hold for a short time for Air Force One's landing and take off.

One airport official says a few dozen flights could see delays. For summer Morhlang, just the anticipation of getting a glimpse is worth the wait.

"I was thinking about putting out a little happy thanksgiving sign would you like to have some tea," Morhlang said.

Seattle Monorail also tweeted that they will be out of service starting Sunday at 8 p.m. and then will reopen Monday at 8:30 a.m.