President Obama expected to nominate Loretta Lynch as Attorney General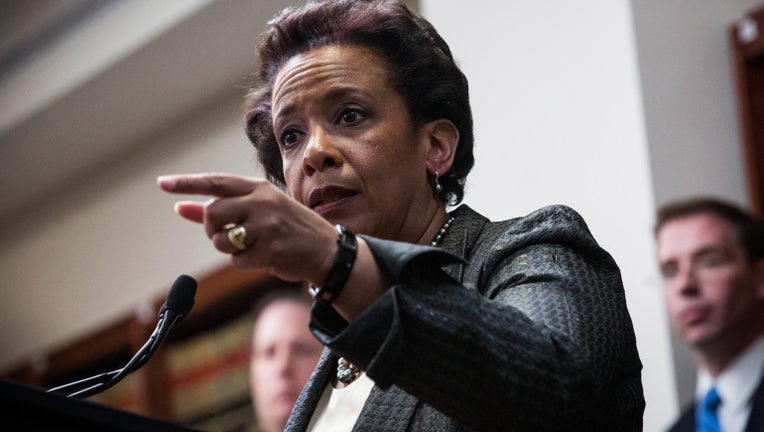 WASHINGTON (CNN) -- Loretta Lynch, the U.S. attorney in Brooklyn, is expected to be President Barack Obama's pick for attorney general, U.S. officials briefed on the matter said.

An announcement is expected in the coming days, though the timing is complicated by the president's plans to travel to Asia this weekend.

Lynch is a popular prosecutor who is in her second stint as U.S. attorney in the Eastern District of New York, appointed by President Obama in 2010 and also serving in the same post from 1999 to 2001 under President Bill Clinton.

Current Attorney General Eric Holder announced his plans in September to step down.

It is not clear whether Lynch could be confirmed before a new Congress takes over in January with a Republican majority. Sen. Ted Cruz, R-Texas, said on Twitter that there should be no vote until after the new majority takes over.

White House principal deputy press secretary Eric Schultz told CNN in a statement: "We don't have any personnel updates for you, and I'm certainly not going to speculate on any decisions before the President announces them."

U.S. officials say the President's decision is not official until there is a formal announcement from the White House.

Lynch would be the second woman to serve as attorney general and the second African-American to hold the post. Lynch served on the trial team that prosecuted and won convictions in 1999 against New York City police officers for violating the civil rights of Abner Louima, a Haitian immigrant whom police officers beat and sodomized while he was in their custody.

That experience could help at the helm at the Justice Department, which is overseeing high-profile civil rights investigations, including one into the Ferguson, Missouri, police shooting of Michael Brown.

Lynch has quietly built a solid reputation in New York, where Preet Bharara, the top federal prosecutor in Manhattan, garners magazine covers and regular media attention for Wall Street prosecutions.

Her 2010 nomination won Senate approval on a voice vote, meaning Republicans didn't view her as controversial. In recent months, however, she has led the prosecution of Rep. Michael Grimm, R-New York, for alleged tax fraud. Grimm won re-election this week despite being under indictment, and has called the case against him politically motivated.