Pregnant woman accused of trying to run over officer after armed robbery held on $5 million bail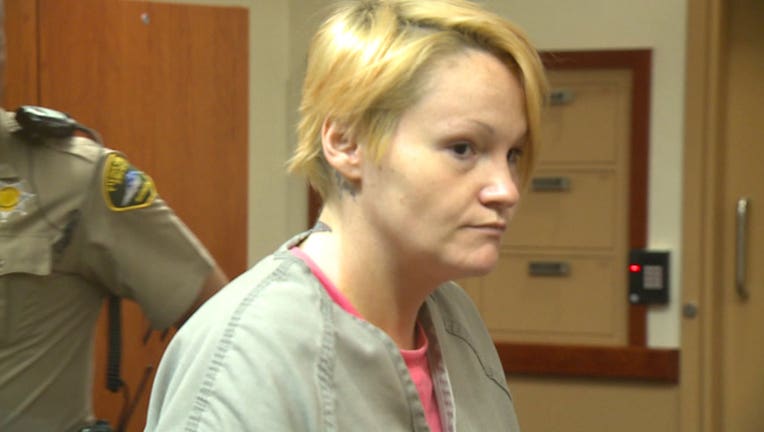 UPDATE: September 29, 2014 -- A Pierce County judge ordered Yolanda Lund held on $5 million bail on Monday. FUGITIVE CAPTURED September 25, 2014 -- Lakewood Police working in cooperation with the DOC's Southwest Community Response Unit arrested Yolanda Lund. She was transferred to Fife Police custody and taken to the hospital to be treated for a gunshot wound in her chest/shoulder and to ensure the safety of her unborn child. She was booked into the Pierce County jail early this morning.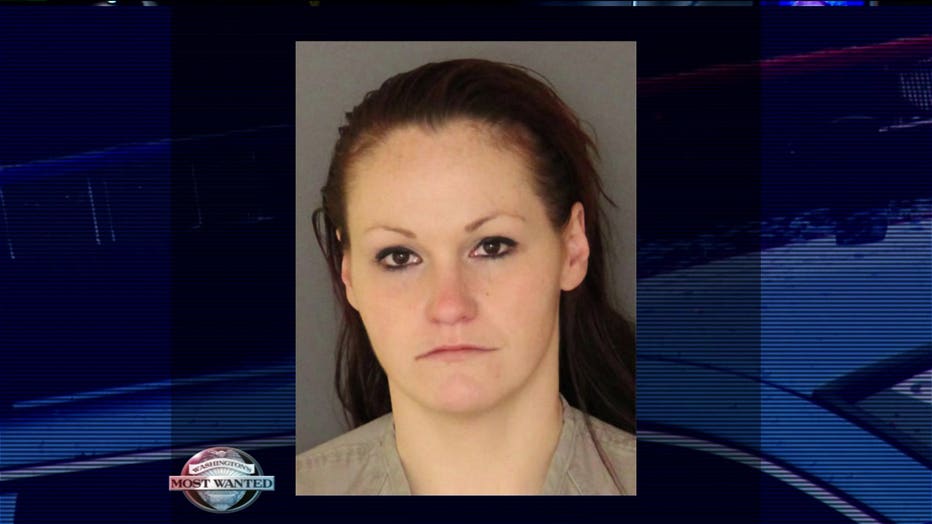 FUGITIVE WANTED IN FIFE September 4, 2014 -- Yolanda Lund, a.k.a. 'Yo-Yo', is accused of trying to run over an officer after an armed robbery at a truck stop in Fife -- putting her unborn baby at risk. The U.S. Marshals and the Department of Corrections Southwest Community Response Unit are asking for any help finding her. They think she's in the Tacoma, Graham or Spanaway areas of Pierce County, but don't where. Above is a surveillance image of her inside Love's Travel Stop. When she came out after an armed robbery, cops tried to stop her vehicle and say her getaway almost killed a cop. "She began to accelerate backwards which trapped the officer between her and the door and she struck him with the door," says Fife Det. Lt. Tom Thompson. "He went down, the door caught him on his gun belt and drug him for a distance before he became dislodged from the door. At that time he figured she was going to run him over." The officer fired at her vehicle and police chased them before losing the Ford Explorer in Tacoma.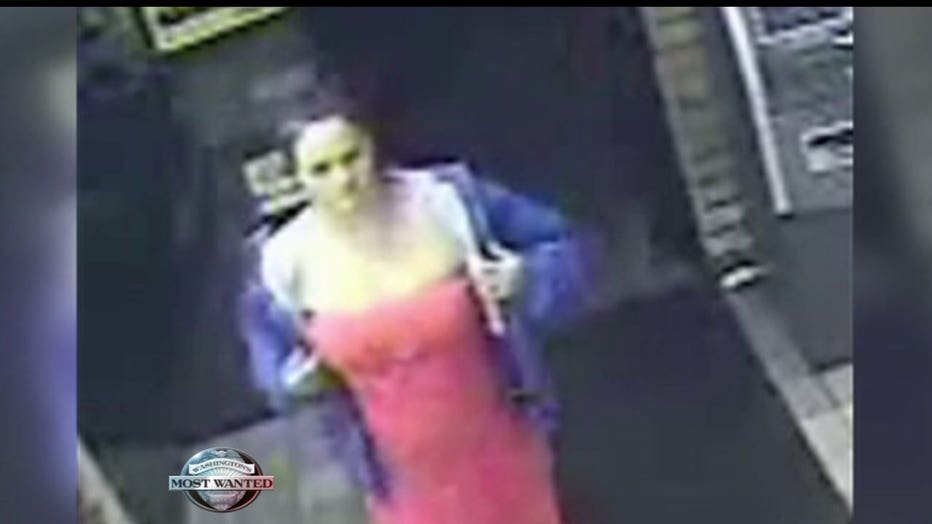 The man with her, Phillip Gleason, was caught in Kellogg, Idaho. Fife police say they've heard she has a gun, and supposedly has a chest wound, so she's possibly injured and armed -- plus she is 5 to 6 months pregnant -- so she may seek medical help. If you know where officers can find her, call an anonymous tip into: CRIME STOPPERS: 1-800-222-TIPS You must call the Crime Stoppers hotline with your tip to be eligible to receive a cash reward for information leading to a fugitive's arrest. Click here for information on how to text a tip to Crime Stoppers.