Power outages keep thousands from watching Hawks game at home
SEATTLE -- Fans who arrived early at CenturyLink Field were greeted with high winds and pouring rain, but this is Seattle and most sported ponchos.

So the deluge that hit about an hour and a half before the game didn't faze the crowd. The 12th man won't let a little rain keep him down.

The storm did keep a lot of fans from watching the game at home. More than 60,000 people were without power Saturday because of high winds and heavy rain overnight.

Cleanup is still underway -- the storm caused all sorts of problems including blowing trees down across Puget Sound.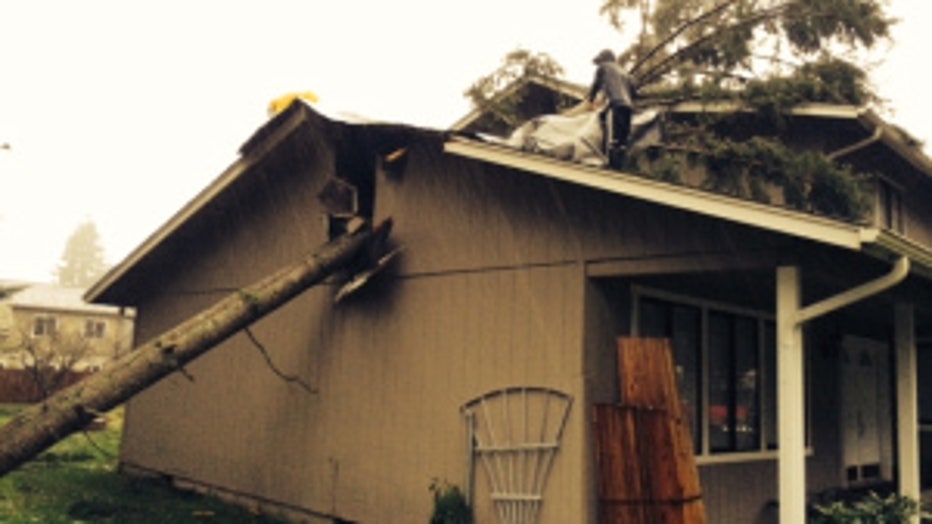 A tree sliced through a Port Orchard home like it was a loaf of bread. That area was hit hard -- a huge cedar toppled onto a van and house in the same area.

So far, there have not been any serious injuries reported due to falling trees.

The wind sent many of those trees down onto power lines -- knocking out power to 74,000 customers at the height of the storm.

Puget Sound Energy is reporting 36,000 customers are still without power. Nearly 7,000 are in the dark in Grays Harbor County.

With the power out, thousands of Seahawks fans had to find another place to watch the game.