Poulsbo hit and run victim's foot amputated as Troopers search for Dodge Dakota
POULSBO, WASH -- Washington State Patrol Detectives in Poulsbo are asking for the public's help to locate a Dodge Dakota pickup truck and driver who seriously injured a 33-year-old woman walking home on SR 305.   The hit and run happened  on Dec. 28th between 7:00 and 7:15 pm near Delate Rd.   Troopers recovered a passenger side mirror with serial numbers that matches truck models between 2007 and 2010.   It could have some damage to the right front fender area, side or passenger door.  Detectives don't know the color of the truck.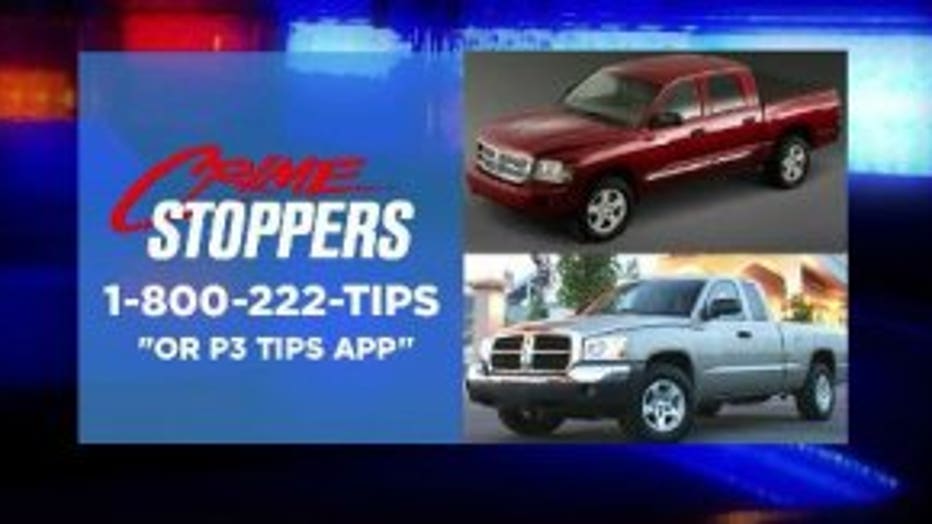 Sarah Dean suffered compound fractures in her leg and hand.  She's had four surgeries in five weeks. Doctors at Harborview Medical Center  amputated her right foot Tuesday morning.  "I don't know how to move on and no
t be angry at you but if you were intoxicated or you have a drug or drinking problem, I can't be mad at you cause I've been through that and if that was the case and your hiding out, just come forward. I'm not gonna hold it against you. I'd rather you come forward with the true honest to God, 'this is why I didn't do that turnaround,'" said Sarah.

"Look for a truck without the mirror on the right hand side. Talk to your friends. Find out if they've seen anything like that. Did they hear any talk about it," said Sarah's stepfather, Rod McKenzie.  The Dodge Dakota knocked Sarah over the guardrail. "Somehow I knew that I was down and underneath the road which is crazy," she said.  Sarah crawled back up to the highway and waved for help until a passerby spotted her and called 911. She was airlifted to Harborview.  "I would never do that to someone. How could someone do that to me and then to go for weeks to go through all that pain I've gone through just sucks," said Sarah.

She has her days when she gets really angry and even starts to cry but then she envisions Hawaii and surfing again.  That's what she was doing for 15 years until she moved home after breaking her back on a reef.  Still, it didn't stop her from getting back on her board.  "You have to put yourself in those situations again because to get over it you have to go through it," said Sarah who is keeping that same attitude about losing her foot. She is already drawing inspiration from Mike Coots and Bethany Hamilton. Both lost limbs to shark attacks and continue to surf.  "It's gonna be weird. It's gonna be like one leg surfing for a bit," she said.

Still, she refuses to let the hit and run injuries define her happiness. "I'm not gonna let what you did bring me down. Period," said Sarah.  The medical bills for her hospital stay are mounting. If you would like to donate to help her, go to https://www.gofundme.com/sarah-k-dean.

If you have any information on where troopers can find the Dodge Dakota or know who may have been driving it, submit the information to Crime Stoppers of Puget Sound anonymously via the P3 Tips App on your phone or by going to www.P3Tips.com. You can also call the hot line at 1-800-222-TIPS.  There is a cash reward of up to $1,000 for any information that solves this case.