Pot for pets? Vet says 'yes'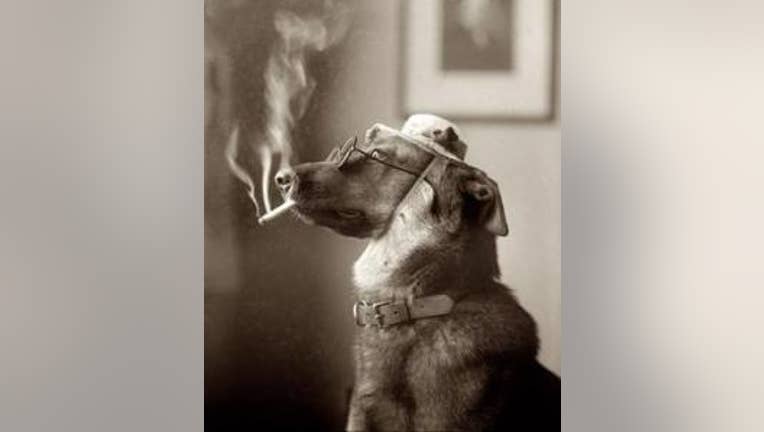 SEATTLE -- California veterinarian Doug Kramer is advocating that some domesticated animals become medical marijuana patients to alleviate the side affects of cancer treatments or ease the pain of such age-related issues as arthritis. 
Mother Jones interviewed Kramer, who told the magazine, "I do think there are therapeutic benefits to it."
Kramer said that a few years ago he began making homemade pot tinctures for his dog, Nikita, who was suffering from pain and was unable to regain weight after she was diagnosed with cancer. The pot tinctures aren't the first remedy that Kramer has created -- his website, Vet Guru, includes a guide on medical marijuana for pets, features other pet remedies he has invented and over-the-counter medications that can help your pet. 
As more and more states embrace medical marijuana -- Maryland recently joined 18 other states in passing laws legalizing it -- it seems natural that the weed's medicinal properties could be transferred to our favorite furry animals. 
"Anything people find effective on themselves, they are going to transfer to their pet," Kramer told Mother Jones.
Pot has left a bad mark with many vets, mainly because they tend to see animals who have overdosed by erroneously eating an owner's "medibles" or by an owner willingly giving their pet too much pot. An overdosed animal can become "lethargic, suffer a loss of balance, and may be at risk of choking on its vomit," Kim Baker, a holistic pet care provider in Denver, told the magazine. 
Kramer told Mother Jones that he believes that by lifting the "taboo" on pot, it would help vets direct owners on how to use pot safely to make their animals' lives more comfortable. He added that ultimately, he would like to see California and other states allow Fido and Fluffy to get their own medical marijuana cards.