Popular Bellevue musician accused of child molestation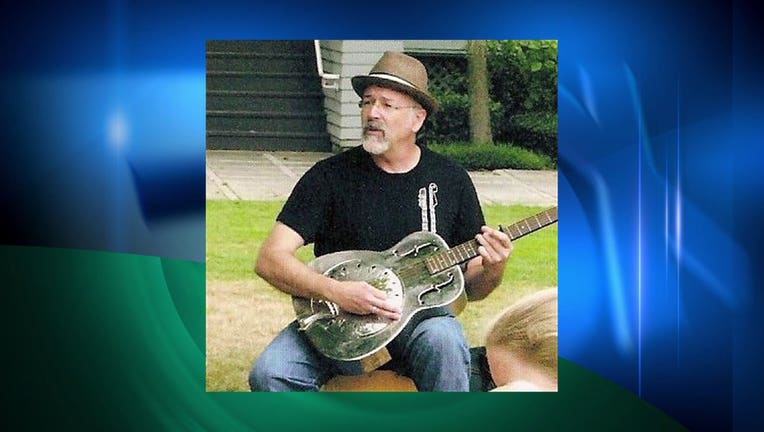 BELLEVUE -- A popular musician who catered to kids is now accused of child molestation. According to probable cause documents, Darby Gerking, 57, admitted to touching young girls.

A day after his arrest, he appeared in court Wednesday for a bail hearing.

Gerking is accused of molesting two girls, 12- and 9-years-old at the time of the incident. He admitted to police he touched the girls when he thought they were asleep.

"I think someone has to have a lot of evil in their heart for something like this," neighbor Michael Moshofsky said.

Neighbors are afraid there could be more victims.



"Someone like this has probably done this before," Moshofsky added.

Gerking's career goes back 15 years and on his website, he refers to himself as a self-employed musician. He was quite busy too, visiting 12 different schools and child care centers each week throughout the Seattle area and there are numerous pictures of him entertaining kids of all ages. His Facebook page shows him performing for kids at Bellevue Crossroads Farmer's market -- a location he performed at several times.

"I think it's a lot of responsibility for parents, for other people out there that if they see something, hear something, to report it so we can make sure it doesn't happen as often," Moshofsky said.

On Wednesday Gerking's girlfriend had nothing to say about his confession.

The musician now sits behind bars and his bail has been set at $150,000 bail.

"We can't tell him not to live there when he gets back, but what we can do from our side is protect ourselves," neighbor Nischal Pandit said.

The Seattle School district said there is no record in their system of Gerking working as an employee or contractor.

Q13 Fox News also called the Bellevue School district, but as of Wednesday night there was no comment from the district.