Police: woman hospitalized after jumping onto I-5, traffic gridlocked in Tacoma
TACOMA, Wash. — A 22-year-old woman has been taken to a hospital after jumping off an overpass and landing on the southbound lanes of Interstate 5 in Tacoma.

The Tacoma Police Department says motorists avoided hitting the woman or colliding with each other when the woman jumped at about 10:15 a.m. Saturday from the Yakima Avenue overpass.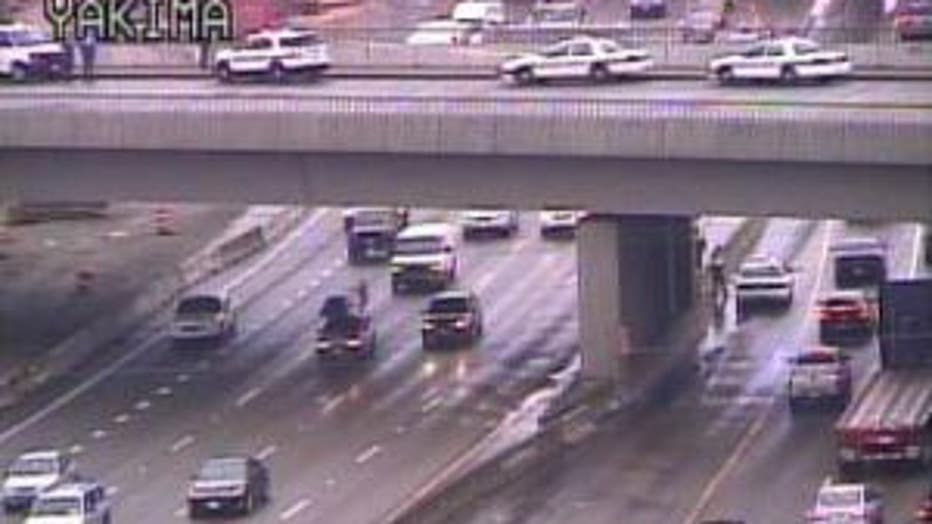 Officer Loretta Cool says the woman was taken to St. Joseph Medical Center with serious injuries. The drop from the overpass to the interstate is about 35 feet.

Traffic on the interstate backed up as emergency responders removed the woman from the roadway.

Her name will not be released.