Police: Son sold guns, drugs out of parents' basement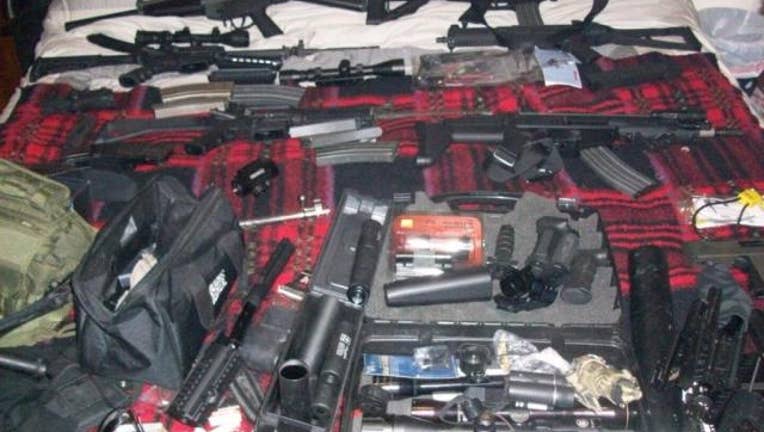 SEATTLE -- A "caravan" of police and drug enforcement officers raided a Magnolia couples' home Tuesday after police found evidence the couple's 26-year-old son was selling heroin and guns out of their basement.

Seattle police received a tip the 26-year-old live-in son, along with a 34-year-old friend, were selling guns and drugs out of the basement of the house in the 2800 block of 25th Avenue West. Following the tip, an undercover police officer contacted the basement dwelling son and he allegedly offered to sell the officer a MP5 submachine gun; a weapon typically used by police SWAT teams.

Undercover police allegedly bought "several" grams of heroin from the boy, and a .22 rifle decked out to look like a much more powerful MP5.

SPD detectives and SWAT, Drug Enforcement Administration and Bureau of Alcohol Tobacco and Firearms served a warrant at the home Tuesday and allegedly found nine rifles, body armor, ammunition, explosives and a small quantity of heroin. An SPD department patch and a Pacific, Wash. police badge were also found at the home, police said. 

The 26-year-old son was interviewed and released as the investigation continue. Police arrested the son's 34-year-old friend for being a felon in possession of firearms. 

The suspect's parents, who live at the home, were apparently unaware the men were selling guns out of the home, police said.

SPD detectives are investigating how the man got the guns.