Police: Serial criminal dubbed 'Pizza Time Robber' arrested ahead of bank heist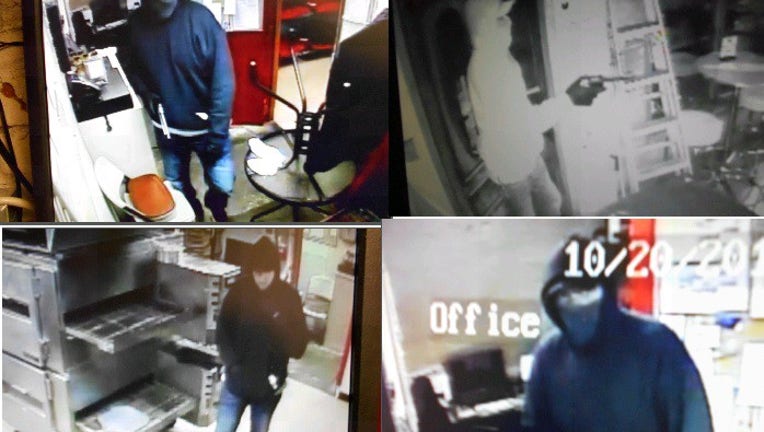 article


OLYMPIA -- A man suspected of robbing 14 different banks and restaurants in the South Sound since September was caught Tuesday, Olympia police said.

The 35-year-old man -- dubbed the Pizza Time Robber because of his frequent restaurant robberies -- was spotted Tuesday in Shelton, Washington. He allegedly parked his car, a silver sedan, at a home, switched his license plates and headed to the Olympia area.

Detectives followed the suspect to the Olympia Federal Bank on the Westside of Olympia. There, the suspect got out of his car wearing clothes worn in previous robberies. Police moved in as the suspect approached the bank's doors, and he was arrested without incident.

The suspect was armed before entering the bank, police said. He was booked into Thurston County Jail on eight counts of first-degree robbery, police said.

According to police, the suspect first robbed a bank and an Olympia Taco Bell on Sept. 20. Each subsequent robbery, the suspect displayed a handgun, wore a mask and had a hooded sweatshirt over his head.

Police first suspected the Shelton man after compiling a series of surveillance details and capturing license plates.